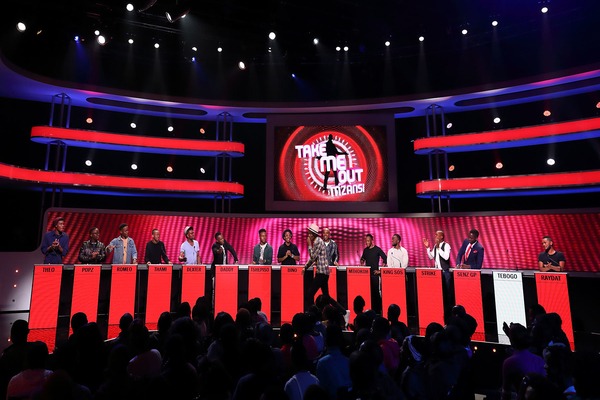 The latest series of reality show, Take Me Out Mzanzi, recorded at Sasani Studios in Johannesburg, featured a lighting scheme designed by Rob Grobler, with equipment supplied by rental specialist Gearhouse South Africa.
Over 130 Robe fixtures assisted Grobler in achieving the spegracific lighting style, which featured Robe's original DL range of LED moving lights, with 12 Robe DLS Profiles, 24 Robe DLX Spots and 24 Robe DLF Washes. Joined by 14 Robe ColorSpot 700E ATs, 36 Robe LEDForce LED PARs, and 24 Robe CityScape 48s.
The set was designed by Michael Gill and built for the show by Sets Drapes Screens (SDS), from the Gearhouse Group of Companies, following the guidelines of UK broadcaster ITV (Independent Television). The lighting fixtures were positioned all over the trussing to give as much flexibility as possible and make the lighting work for almost any challenge and from any position.
The 20 Robe DLX Spot and 10 Robe DLS Profile units light the panel members either individually, or as a group. "When you start understanding the colour mixing system and how differently the light source works alongside the other fixture parameters you start seeing how they are absolutely perfect for these TV shows," Grobler explained.
A MIDI platform was used to make the conventions of the reality show work, linked to a piece of custom software written especially for the game, while a grandMA2 console was chosen for control.