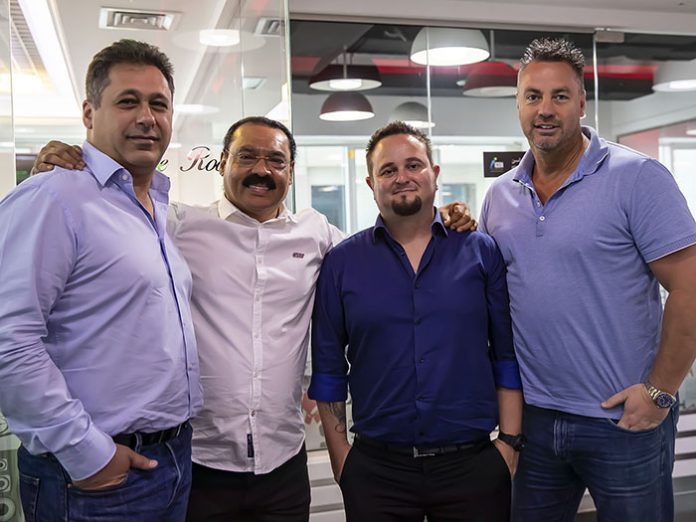 SLS Production has made a substantial investment in Robe.
Following an initial purchase of 50 MegaPointes last year, the UAE-based rental technical and production company added 86 Spiider LED wash beams, then 24 Pointes and a pair of DL4S Profiles.
According to SLS Productions Founder, Martin Luiz, the investment was a response to the increasing demand for Robe fixtures on artists' riders or lighting directors' specifications. "There is a clear trend for using a range of Robe moving lights, and we need to be on top of this," he stated.
Luiz continued to extol the virtues of the fixtures. "The Spiiders are a fantastic day-to-day fixture for any event, large or small," he enthused, furthering that Robe was definitely a "market leading" moving light brand in the industry.
Luiz has always enjoyed a good relationship with Robe Middle East's General Manager Elie Battah. "Efficient and personable service with attention to detail is really important," Luiz emphasised, "but more than that, to be able to commit to long-term commercial relationships, you have to like and respect the people involved – and I feel very comfortable dealing with Elie."
Darion Garisch, SLS's Head of Lighting, was also instrumental in the investment. When he arrived from South Africa to take up the post in January 2018, he immediately recommended Robe for its "excellent product range", "great value for money" and for being "innovative and reliable". Since then, Garisch and SLS's Lighting HOD Operations, Praveen Jayakumar, have specified Robe onto many Expo 2020 projects on which they are involved. SLS's technicians and crew also "love having the Robes onboard", confirmed the company's Senior Lighting Operator, George Gilfillan.
Ed Jarman, the company's Sales Director, emphasised that having the latest equipment on board was "essential to impress clients and offer the best service for events and artists coming from the US, Europe and other parts of the world". He commented: "We have a reputation for producing world-class events here in Dubai, so we need to offer the kit that everyone is specifying."