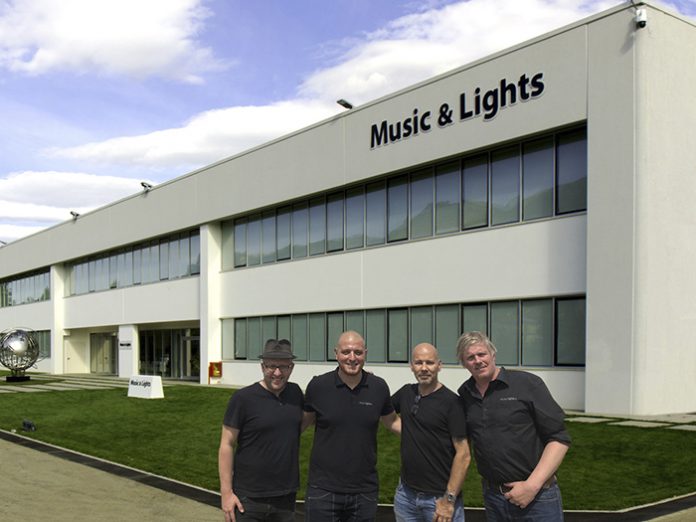 Music & Lights have appointed Loud & Clear Audio Visual Equipment Trading L.L.C as its distributor of their brands across the United Arab Emirates. With over 50 years combined experience in the live entertainment, event and installation markets with a number of award-winning venues to their credit, the directors of Loud & Clear bring specialist technical and design knowledge to the fore ensuring products are precisely matched to clients requirements.
"By working alongside Loud & Clear Audio Visual Equipment Trading L.L.C, I am confident that Prolights, DAD, TRIBE, ProAudio and PROTRUSS will become increasingly visible brands throughout the United Arab Emirates" said Fabio Sorabella, Managing Director of Music & Lights.
The relationship between Music & Lights and directors Bengan Hovgard and Ben Rogers has blossomed over the last 5 years stemming from the initial design and specification of Prolights fixtures into flagship installations in high-profile venues throughout the United Arab Emirates.
"I've always been impressed with the quality of the products and the service from the whole team in Italy whether it be on the front line from a designer angle or from a supply and innovation perspective," said Rogers (lighting designer and co-director of Loud & Clear).
Rogers has been actively specifying Prolights fixtures on projects throughout UAE for over 5 years and explained: "The smart industrial design, technical features and reliability of the Prolights' range paired with superb product support and warranty deliver superb value for our clients on installations of all sizes."
With the product ranges already delivering award-winning results for major clubs, venues, government and commercial installations the future looks bright for Bengan, Ben and the team at Loud & Clear Audio Visual Equipment Trading L.L.C.