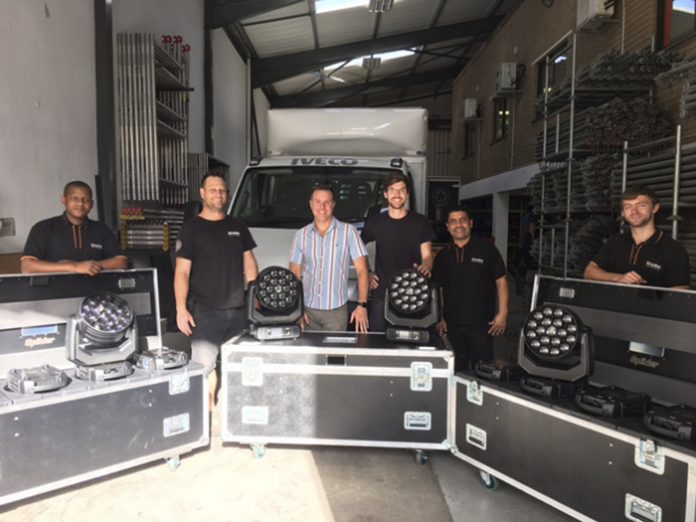 Durban based Hirezone Audio Visual have purchased 12 Robe Spiiders LEDWashBeam luminaires. They are the first in KwaZulu Natal to join the Spiider craze.
"We needed a wash light with versatility, something that had beams, and brightness was also a factor," said Richard Gild, founder of Hirezone. "The Spiiders are well priced, lightweight and I think they will be a big industry standard in the next six months to a year. That's where we want to be, allowing us to cross rental in the future."
Hirezone purchased the Spiiders from DWR Distribution. "I get so much support from Robe and DWR," added Richard. "I felt happy to give back to them and make this purchase."
With 20 years' experience in the industry, Hirezone have a passion to offer top service and equipment to their clients by a dedicated team.