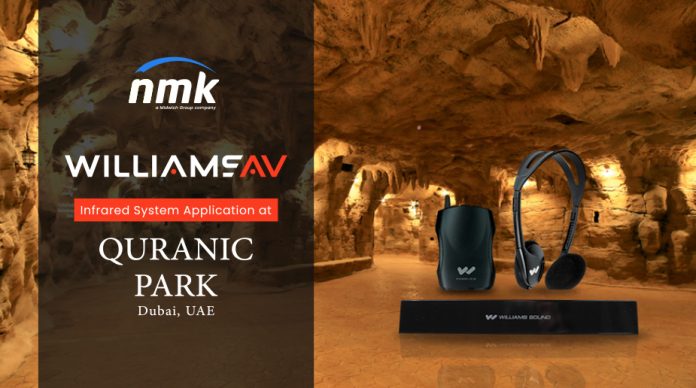 A Williams AV Infrared system has been installed at Dubai's Quranic Park.
Located in Al Khawaneej and spanning more than 3 sq km, the park offers visitors an opportunity to discover the various plants mentioned in the holy book, with the Cave of Miracles illustrating stories of Prophets through interactive technology.
When the park required a translation solution, NMK Electronics recommended Williams AV IR transmitters paired with WIR RX22-4N SoundPlus four-channel Infrared receivers.
With an operating range of up to 2,800 sq m in single-channel mode, 100 receivers are on-hand for visitors to use throughout the seven zones. Nine 12-bay charging units have also been supplied and are placed in the control room.
"The biggest challenge was to avoid interference between the areas," said NMK Electronics' Adbul Hadi. "The Williams AV IR system have a very sleek design, they are powerful, and the audio quality is amazing. The system was very easy to install and it is user friendly for the audience."