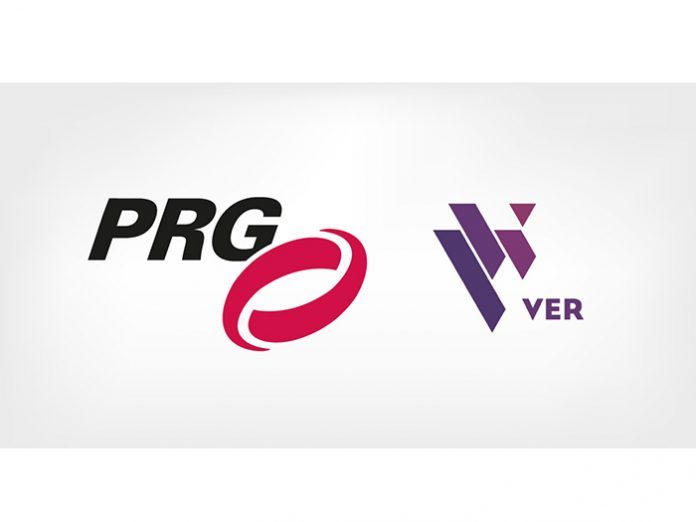 PRG announced that VER has merged into Production Resource Group in Europe and the Middle East.
The companies will be commonly controlled by The Jordan Company, GSO Capital Partners and PRG Management. Jere Harris will serve as Chairman and CEO of PRG and VER, and Stephan Paridaen will be President and COO.
Both companies will offer the ability to share equipment, knowledge and personnel wherever doing so will benefit its customers and meet evolving client needs, offer solutions, resources and expertise in ways neither company could achieve independently.
"For more than 20 years PRG has been diligent in offering its clients the best production service and equipment in the entertainment industry. Growth across disciplines, markets and geographies have always been a key part of our strategy," said Jere Harris, PRG's chairman and CEO.
"Now, our ability to support all types of entertainment productions globally will take on new meaning, raising an already high bar to an unprecedented level."
PRG and VER are both well established in concert touring in lighting, video, media servers, and staging innovations. Combining PRG and VER's strength will now offer a complete suite of services for tours, festivals, and events.
PRG can enhance its long history in television production and expand its work in the film industry as VER brings world-class expertise in the video camera market, lighting, display and a robust suite of cameras.
VER customers will benefit from PRG's staging and automation expertise, vast lighting inventory and its position as the exclusive rental house for PRG's patented proprietary lighting and video products.
"We believe that this approach will bring about innovation, an exciting level of service, and even more transformative collaboration with our partners. It feels historic, not only for PRG and VER, but for the entertainment industry," said Harris.
Globally, VER and PRG will have approximately 70 locations across five continents. Clients will have improved access to an extraordinary array of equipment from all major manufacturers as well as specialized and proprietary equipment.