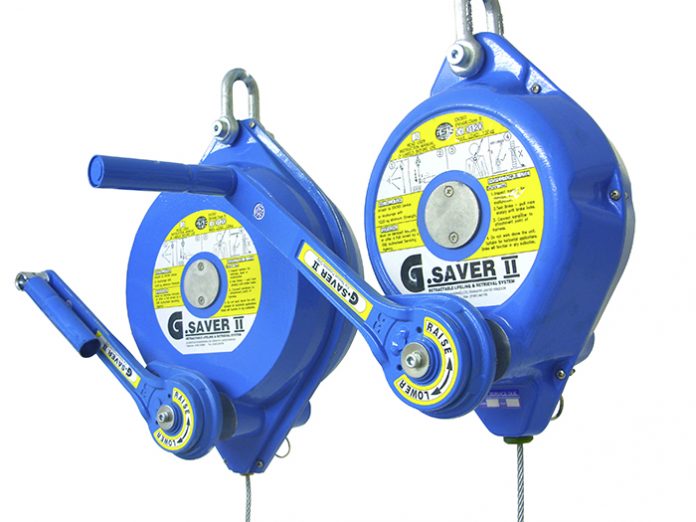 The Globestock range of PPE equipment is now available to riggers in the Middle East for the first time, following an agreement between Globestock and Unusual Rigging and Engineering LLC.
Customers of Unusual Rigging and Engineering will now be able to get their hands on the Globestock range of Fall Arresters and Load Arrestors. Denis Bramhall, Managing Partner of Unusual Rigging & Engineering said: "We really believe in the quality of the Globestock range of products and recommend them to protect personnel when working at height, accessing confined space and where there is a risk of falling. This is the first time that Globestock will be available to our industry in the Middle East and we look forward to being able to provide a five star quality product that will help to improve the safety of all riggers working in the region."
Established in 1982, UK based Globestock designs, manufactures and supplies specialised PPE safety equipment. Globestock's safety record is second to none – the company has product manufacturing machinery and custom test equipment on site, giving full control of products from raw materials to dispatch. All Globestock's PPE products carry the CE mark of approval and the company is ISO9001 and ISO14001 certified .
Globestock's well-proven G-Saver fall arrest and retrieval unit has a rescue winch that can be used to raise or lower a person to safety in a rescue situation. When accompanied by the G-Winch and fitted to the G-Tripod, this makes the ideal safety system for confined space access. Globestock's PPE fall arrest product range consists of self retracting lifelines (SRLs), fall arrest and retrieval blocks, fall arrest tripods, harnesses, lanyards and connectors and all PPE fall arrest products carry the CE mark of approval.
Meanwhile, Globestock load arrestors have capacities of between 300 and 1000kg and are retractable fall arrest safety lines designed to reduce the risk of injury to personnel and damage to sensitive equipment as a result of a failure in the primary support. Unusual Rigging & Engineering offers a range of CE models, some with working rope lengths of up to 24 metres.
Bramhall added: "As a company, Unusual Rigging and Engineering is keen to work with the industry here in the Middle East to make safety on site a number one priority. With kit from Globestock in our warehouse we are bringing something new, proven and trusted by riggers throughout the world to our customers."