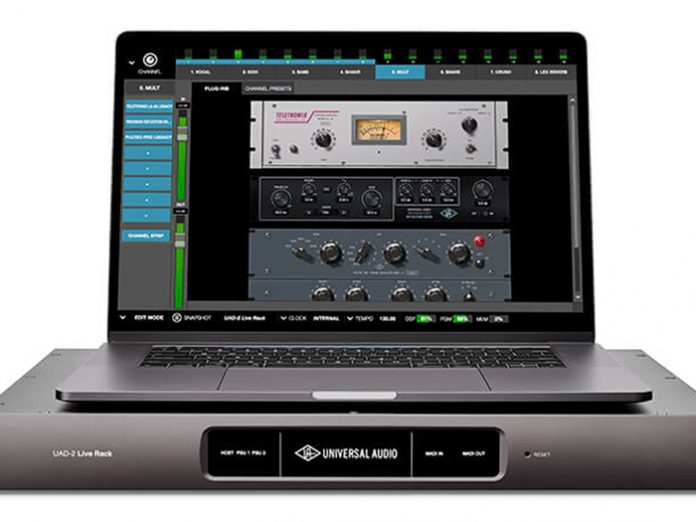 Universal Audio has announced the release of its latest product, the UAD-2 Live Rack.
The Universal Audio UAD-2 Live Rack is a 16-channel MADI effects processor, allowing users to apply Realtime UAD Processing with MADI-enabled digital consoles; providing a hardware and software system for integrating the entire library of UAD Powered Plug-Ins into a live sound environment — all at near-zero latency.
Users can combine up to 4 Live Rack units to process up to 64 MADI channels. Each Universal Audio UAD-2 Live Rack hardware unit features 4 UAD-2 DSP SHARC processors for running UAD plug-ins at sub-2 milliseconds latency.
With the included Live Rack application, Front-of-House engineers can take advantage of intuitive features such as drag and drop, copy and paste, keyboard navigation, plug-in zoom, and the ability to store and recall channel strip presets and/or complete setup configuration snapshots.
Live sound engineers can choose between Core and Ultimate plug-in bundles for their UAD-2 Live Rack, both of which include the UAD Antares Auto-Tune Realtime plug-in, enabling low latency pitch correction during live performances.