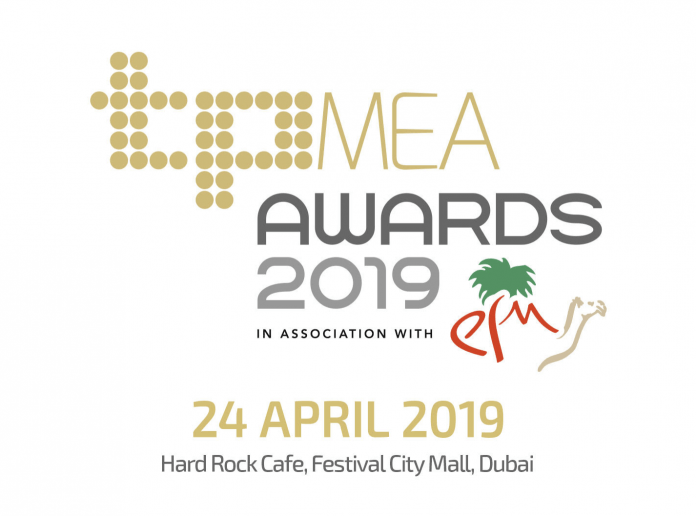 We are excited to announce that nominations are now open for the second TPMEA Awards, celebrating the amazing projects and the individuals responsible for the UAE events market.
You may remember from our inaugural event, there are two steps to the nomination process and as industry insiders, we want your voice to be heard!
The first event was a huge success, with not only praise and awards on offer but also a great party, with live music and a free bar.
As of today, you can nominate two individuals for each TPMEA Awards category. Your first choice will receive two points and your second will receive one. The TPMEA team will then collate all of the points with the top four individuals making the illustrious shortlist. The second stage of voting will then take place shortly after.
Nominations are open until the 24 March, with the shortlist being announced on the 27 March.
This year's ceremony will take place on the 24 April at the Hard Rock Cafe, Festival City. Tickets cost 250 AED and will include an open bar and buffet from 19.00 to 22.00.
Pick up your tickets for what promises to be an event to remember!
Please note, last year's TPMEA Awards winners are ineligible for nomination. Last year's winners are listed under the categories on the voting platform.
THE AWARD CATEGORIES
Production Manager of the Year – Sponsored by Delta Sound
Production Coordinator of the Year
Lighting Engineer of the Year – Sponsored by ProLights
Lighting Designer of the Year – Sponsored by Robe
Live Audio Engineer of the Year – Sponsored by Sennheiser
Corporate Audio Engineer of the Year
Video Engineer of the Year – Sponsored by Creative Technology
Rigger of the Year – Sponsored by Prolyte
SFX Engineer of the Year
Technical Director
AV Project Manager of the Year
Site Infrastructure Manager of the Year
Temporary Structure Project Manager of the Year
Temporary Power Supply Engineer – Sponsored by SES
Event Project Manager of the Year
Entertainment Manager of the Year
Outstanding Event Production
The TPMEA AV Industry Recognition Award
The EINO Backstage Award – Sponsored by EINO