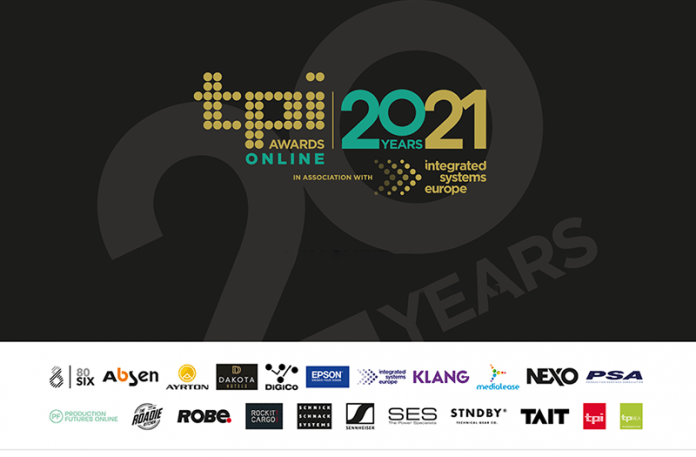 To celebrate two decades of the famed live events awards evening, TPi has produced a series of talks with some of the biggest names in the industry. With all speakers voted for by our loyal readers, the panels are now live, free to view exclusively on ISE Online.
A full list of the talks is below:
STORMZY'S GLASTONBURY PERFORMANCE
The key crew behind our readers' selection of the 'Production of All Time' look back on this iconic show.
Featuring: Tour Director Trevor Williams
Show Designer Misty Buckley
Creative Directors Bronski and Amber Rimell
Production Manager Joel Stanley
Lighting Designer Tim Routledge
FOH Engineer Raphael Williams
TOURING DESIGN
From parcan to pixel mapping, how the canvas of the stage has changed over the past 20 years.
Featuring: Lighting Designer Ed Warren
Video Director Steve Price
Lighting Designer / Operator James Scott
LIVE SHOWS THROUGH A LENS
The increased importance of the camera in the live events space – from IMAG to iPhone.
Featuring: Video Director Blue Leach
LIFE IN THE AIR
The evolving regulations in the world of rigging and what still needs to change in the future.
Featuring: Rigger Pete 'The Greek' Kalipsidiotis
SOUND WAVES
The changing nature of the audio experience at live events.
Featuring: FOH Engineer Big Mick Hughes
Monitor Engineer Andy 'Baggy' Robinson
Sound Designer Simon Honywill
LOOKING BACK TO LOOK FORWARD
Sponsored by Medialease.
A panel of industry experts made up of Medialease's Paul Robson, Audiotonix's James Gordon, Pixl Evolution's Lee Spencer and Global Infusion Group's Bonnie May, discuss how live production has evolved over the last twenty years and discuss the legacy of some past TPi Award winners.
STAGE TIME
The changing landscape on the physical stage – from wedges to wireless IEMs.
Featuring: Stage Manager Emma Reynolds-Taylor
Backline Technician Huw 'Sid' Pryce
BUILDING DREAMS
A discussion on the increased artist demand for Set Designers to produce the next big thing within the confines of the stage.
Featuring: Set Designer Liz Berry
DAY SHEET
From scheduling and travel, to crew size and welfare, what is a world tour going to look like for the next decade?
Featuring: Production Manager Ceri Wade
Tour Manager Emma Edgar