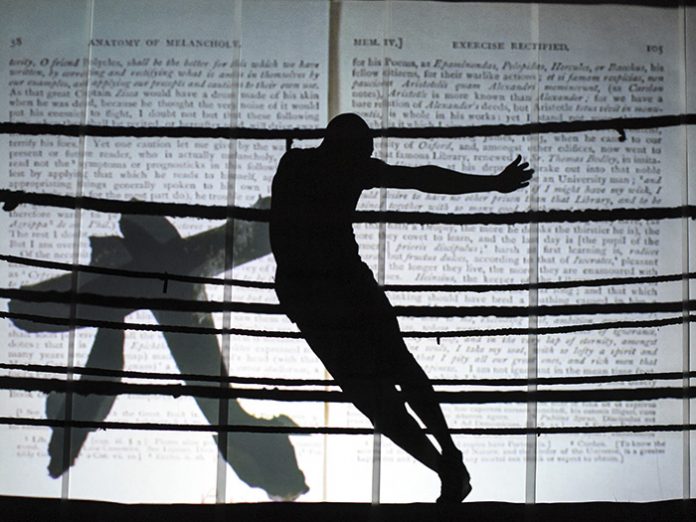 Splitbeam was involved in providing equipment for the launch season of collaborative work for The Centre for The Less Good Idea: Season 1, between 1 – 5 March 2017 at Arts on Main in the Maboneng Precinct.
The event was the brainchild of renowned visual artist, William Kentridge, providing artists with a space in which to explore experimental, collaborative and cross-disciplinary art projects in a non-pressured environment. The project focused on celebrating and nurturing the incidental discoveries that occur within the artistic process, providing a platform for these "less good ideas" to flourish. The name for the project derives in part from a Tswana proverb 'If the good doctor can't cure you, find the less good doctor'.
"Often, you start with a good idea. It might seem crystal clear at first, but when you put it to work the cracks and fissures emerge in its surface, and they cannot be ignored. It is often the secondary ideas, those less good ideas found in trying to address the cracks in the first idea, that become the core of the work…the intention is to provide a forum for these less good ideas – arguing that in the act of playing with an idea, you can recognise those things that you didn't know in advance, but knew were somewhere inside you", said Kentridge about the intentions of Centre.
Wesley France, local Lighting Designer for many of Kentridge's performances, workshops and plays since the mid-eighties has a long-standing relationship with the artist and worked extensively with William on his collaborations with Handspring Puppet Company and many of his other projects in the early nineties; notably lighting productions such as "Ubu and the Truth Commission" and Monteverdi's "Il Ritorno d'Ulisse" and touring extensively on the international festival circuit.
For this production,France brought his own 'less good ideas' to the mix with a multi-functional lighting rig designed to transform what are essentially bare rooms into multi-functional performance spaces. He also has a good relationship with local theatre and professional equipment rental business, Gearhouse Splitbeam, and brought them on board to provide the lighting equipment for the Studio and the Centre Room in which an evening of 4 Short Plays by Samuel Beckett (Not I, Rough for Theatre I, Play and Catastrophe) and In the Ring were performed.
A simple rig of 32 Source 4 profiles ranging from 14 to 50 degrees, coupled with a dozen 1.2k fresnels in the Studio and a handful of Rush LED Pars in the Centre Room were all that he needed to transform the spaces atmospherically, lighting each piece as simply as possible with a theatrical feel. "For the Less Good Idea we wanted a basic theatre feel in the performance areas," explained France adding, "Splitbeam has an inventory that is particularly well suited to the type of events that were taking place – a combination of theatre, dance, experimental physical theatre, poetry and music."
"We have been working with William, via Wesley, since 2010, and amongst other things have supplied equipment for workshops at his studio at Arts on Main; our initial project being a workshop for William's Documenta exhibition," said Helen Surgeson, Key Account Manager at Splitbeam. "Many of these collaborations have been to develop Audio Visual content for Operatic works and art installations so we have been privileged to have contributed to work that has ended up gracing international theatre stages and galleries. Video installation pieces like Dada, Danse Macabre and Operas Lulu, Wozzeck and Winterreise have been performed in America and Europe." The relationship has been a collaborative one with Splitbeam staff advising on equipment fit for application when needed. "Since I first started using Splitbeam I have always found them to be extremely helpful, orientated towards a theatre rather than a corporate budget and with excellent client service" added France.
This first public arts festival in Maboneng was a new experience for the Splitbeam team and came with its own challenges. "The events were not taking place in a theatre environment but rather in empty rooms. Although the Studio does have catwalks and some positions from which lighting can be hung, the rest and the Centre Room lighting had to be hung off temporary structures like wind up stands and portable lighting 'trees'. Both the Studio and the Centre Room venues had 63A power outlets from which we provided the distribution equipment to power each venue as required" she explained.
At the same time Splitbeam's sister company, Gearhouse South Africa, was approached by Yoav Havel from Tintpost to provide a large-scale projection screen (10m x 6m) with scaffolding support, a Panasonic 21K projector and a small PA at the end of Fox Street for an outdoor art display, as well as some AV assistance in room 11 at Arts on Main. "Weather conditions in an unseasonably rainy and windy week necessitated a whopping 2000kg of ballast to ensure the safety of the screen but the projection worked very effectively" commented Gearhouse' Bill Lawford about the inner-city installation.
Season one brought together more than 60 practitioners (actors, dancers, poets, writers, composers, musicians, visual artists, film makers and boxers) under the guidance of curators Khayelihle Dominique Gumede, Lebogang Mashile, Gregory Maqoma and William Kentridge in a series of performances and films showcased in three different venues in the Arts on Main complex, with site-specific performances at the Kwa Mai Mai market and installations in the surrounding neighbourhood
"This season was extremely well received and we hope to see season 2 materialising soon." concludes Surgeson.