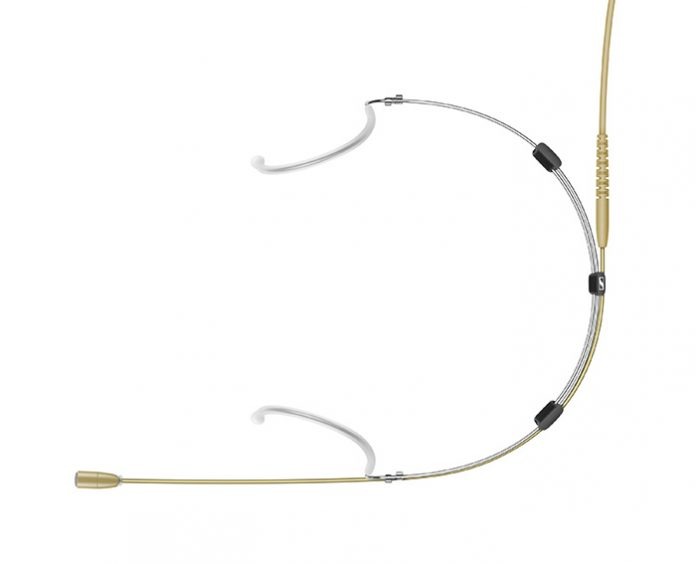 Sennheiser has unveiled a new addition to its evolution wireless G4 range, a brand new "Essential" range of headset and lavalier microphones, and the 300 PRO series of headphones and headsets. This set of launches cover a wide range of applications from film production and broadcasting to on-set communications.
"We continue to evolve our product portfolio to meet the needs of new applications, and to revolutionise the way existing audio technology is utiliSed. While these new solutions are diverse in their designs and areas of use, they have all been designed with Sennheiser's renowned quality, ease of use, and longevity in mind," said Mig Cardamone, Director of Sales and Marketing at Sennheiser Middle East.
The ew 500-p series professional sets complement the ew 100-p sets which were themselves upgraded in their fourth iteration. The brand-new additions to the ew G4 range include the ew 512-p G4 Pro Portable Lavalier Mic Set with camera receiver, bodypack transmitter, professional MKE 2 lavalier mic and various accessories, the ew 500 BOOM G4 Pro Portable Boom Set with camera receiver, phantom power equipped plug-on transmitter and accessories and the ew 500 FILM G4 Combo Set, which includes both bodypack and plug-on transmitters, MKE 2 lavalier mic, camera receiver and accessories. This professional camera series is designed for ENG, film work, reporting, and content creation.
All ew 100-p and ew 500-p components are also available separately, so that users can tailor-make their best evolution camera system and, like the rest of the new ew G4 range, are fully compatible with G3, G2 and even the original evolution wireless series.
Bridging the gap between the Sennheiser's high-end solutions for broadcast, music and theatre, and the microphones supplied with its best-selling evolution wireless series, the new Essential range microphones connect to bodypack transmitters with 3-pin and 3.5 mm jack connectors, and are an ideal choice for houses of worship, smaller broadcasting companies, the education sector, corporate customers and small and medium-sized theatres. "These microphones are uncomplicated in use and facilitate quick handling," explained Mr. Cardamone.
Finally, with the 300 PRO series, Sennheiser worked with professionals involved in monitoring, camera operation and backstage communications to develop designs focused on comfort, safety and durability. The new series includes the HD 300 PRO and HD 300 PROtect monitoring headphones as well as the HMD 300 PRO and single-sided HMD 301 PRO communications headsets. "Thanks to multiple field tests and a thorough fine-tuning process, these headsets have met with very high user approval. We found operators and engineers to be incredibly pleased to listen to a pair of headphones that was modelled so closely on the legendary HD 250 Linear," said Mr. Cardamone.
The ew 500-p series will be available in the Middle East from May, while the Essential range and 300 PRO series will be available by July and August respectively.