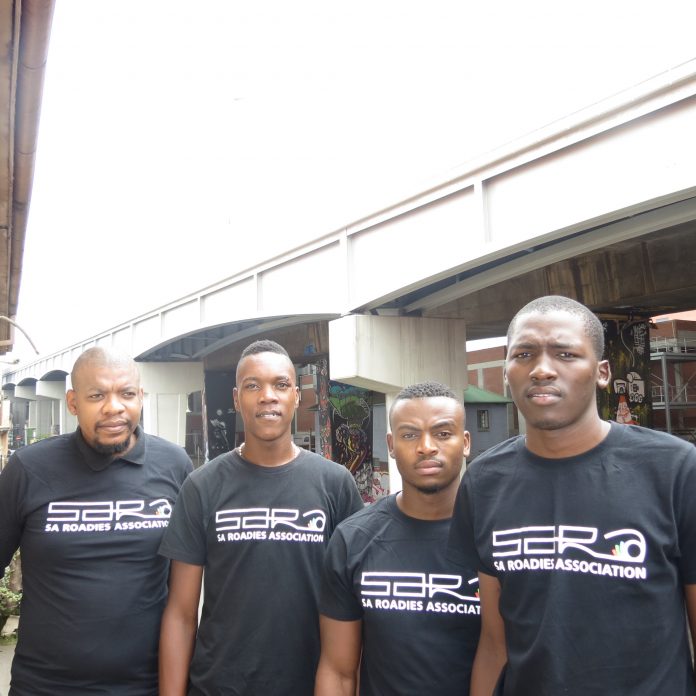 In yet another effort driven by the country's leading live event technical and production training organization the South African Roadies Association (SARA) four SARA members: Tshepo Nteleki (22) from Lenasia South, Johannesburg, Kgotatso Samuel Mmutle (23) from Segwaelane, Brits, Bongani Thando Mashaba (23) from Meadowlands, Soweto and Trevor Thapelo Mojela (33) from Diepkloof, Soweto will attend the "Prolight + Sound 2019" trade fair which takes place from the 2nd to 5th April 2019 in Frankfurt, Germany.
Prolight + Sound is the leading international fair of technologies and services for events, installation and production and is also the sector's largest meeting place, with more than 80 000 people from more than 100 countries attending the fair for four (4) days. The trade and professional visitors, who include event-venue operators, planners, retailers, wholesalers, sound experts, lighting designers, stage designers, technicians, events service providers and exhibition-stand builders come to Prolight + Sound to obtaining an overview of new products and innovations in the fields of audio, video, lighting, stage and effects, and the integration of all disciplines.
The four SARA trainee technicians will be accompanied by SARA, President- Mr Freddie Nyathela, who have all been invited by VPLT – The German Entertainment Technology Association, to attend this important international industry trade fair. Nyathela has also been invited to be a panellist on the "State of Affairs – Event Safety Today: an International Perspective" panel. Attendance at Prolight + Sound will also provide the SARA trainees an opportunity to attend a "Future Talents Day" for the sector where there will be a special programme for trainees and students from the industry – with lectures, guided tours at exhibition stands and many other interesting activities relating to Prolight + Sound.
SARA extends its sincere appreciation and gratitude to the National Department of Arts and Culture (DAC) for its funding support and vision in respect to SARA's International Program.
This visit provides for SARA the ability for international networking, to attend industry educational seminars, meet with cutting-edge equipment manufacturers, acquire strategic assistance for the SARA's training programmes and also to create future opportunities for all technically and production-oriented youth of South Africa.
"With the farsighted DAC funding support for the SARA International Program, not only are the lives, dreams, ambitions and careers of four young South Africans seeking a career in the event technical and production sectors forever improved and enhanced, but also such invaluable DAC support fast tracks and improves the knowledge exchange the sector so desperately needs", said SARA's President Freddie Nyathela.