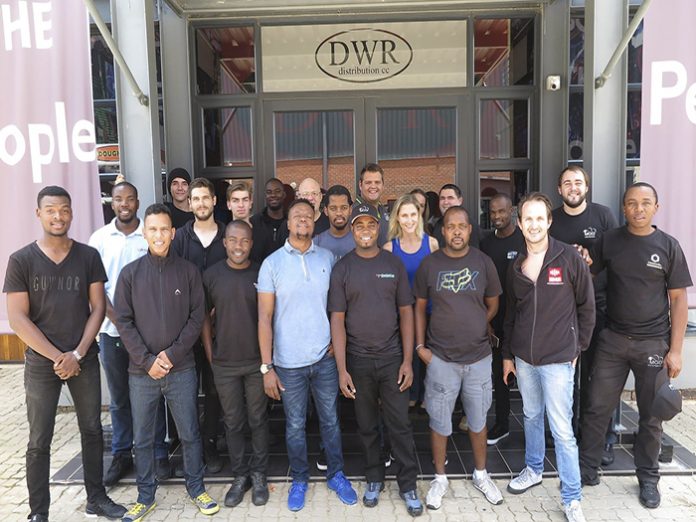 A group of 20 riggers in South Africa kicked off the year with the intensive 2018 Prolyte Rigging Course in conjunction with DWR Distribution, Prolyte and Rhino Rigs.
Rinus Bakker from Rhino Rigs hosted his course from 29 January to 2 February 2018 and, on the 6th day, DWR's Robert Izzett and Keith Pugin presented practical training.
"It was a good one," said Bakker, who has presented the course in South Africa for the past 10 years. "The delegates responded well and had good questions – they were spot on. The course ran according to schedule which was a great indication of their understanding."
The training covered important aspects of safety, maintenance, lifting materials and force calculations.
Bakker's next stop will be in Rotterdam where he will assist a circus and their performers to better understand rigging – particularly with concepts like dynamic motion. His schedule so far includes training in Dubai, Holland, Belgium and Mexico planned for the second half of the year.
"I love the industry," he said. "I love rigging and sharing my knowledge. When I'm 85 I hope to still do this!"