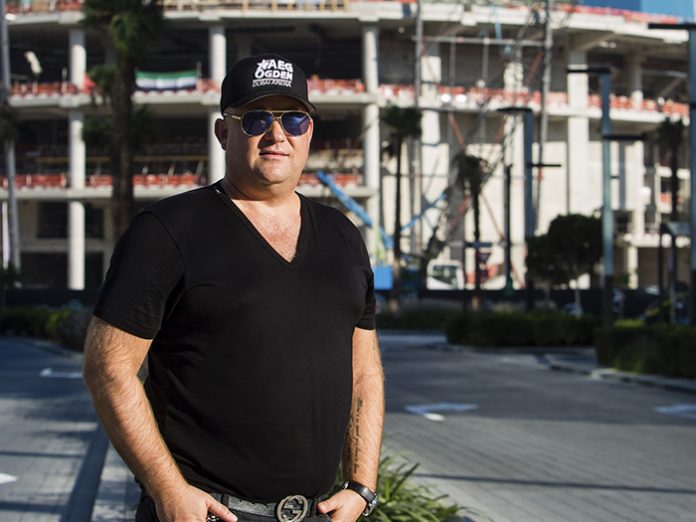 A senior executive at the Dubai Arena has told future visitors to expect 'the next level' in fan experience when the purpose-built 17,000-seat live entertainment indoor venue opens doors to the public for the very first time in 2019.
Thomas Ovesen, Dubai Arena's Chief Programming Officer, said the soon-to-open venue will change the face of the Middle East's live entertainment sector, where for the first time ever fans can enjoy their favourite act all-year-round, thanks to the 500,000 square feet fully air-conditioned indoor facility located in the heart of the Emirate's City Walk.
Ovesen said: "From the get-go, there'll be no need to consider climate or weather issues, and even very complex and challenging show productions can move in and out of the new facility with only a little time required for build-up and break down."
Ovesen is a speaker at the 2nd Events, Technology and Entertainment Development Forum during next week's Prolight + Sound Middle East 2018 exhibition in Dubai.
He said the Dubai live events season from 2019 onwards will be all year round rather than seasonal and the new arena will enable more quality shows to play more often in the market.
"This is a unique opportunity for regional event organisers and show producers to optimise the feasibility of staging events here and we cannot wait to support them with their Dubai Arena event promotions."
"We might still be an emerging market but in the UAE, and Dubai in particular, with the introduction of more entertainment venues, parks and theme parks and indeed purpose-built live entertainment venues like the Opera House and now Dubai Arena, we're already becoming a natural stopover for most touring shows and artists – and going forward also during the hot summer months," added Ovesen.
Taking place from 23-25 September 2018 at the Dubai International Convention and Exhibition Centre, the 2nd Events, Technology and Entertainment Development Forum is a key focal point of Prolight + Sound Middle East, the region's foremost trade fair dedicated to technologies and services for the entertainment, events, creation and media industries.
Tim Routledge, Director at Tim Routledge Lighting Design, is another featured speaker at the 2nd Events, Technology and Entertainment Development Forum. With a career in lighting design that spans more than 25 years, Routledge is most well-known for his work on major tours for Beyonce, Sam Smith, ELO, Take That, Florence and the Machine and Rita Ora.
Speaking of the need for concert lighting and stage designers to push the creative envelope, Routledge said: "Productions more than ever are taking their inspiration from architecture, and vice versa, as well as fashion and art more and more. So we should challenge the spaces that we perform in. Arena shows can become stale and there are many ways we can explore and use the spaces.
"There's a bit of an arms race with artists to have unique shows, no one wants the same old style of show so we are being asked to look at all possibilities of where and how to stage a show. Breaking the rules on lighting doesn't just apply to a whole show.
The 2nd Events, Technology and Entertainment Development Forum at Prolight + Sound Middle East 2018 will feature more than 35 speakers and brings together leading government stakeholders and experts to discuss trends and strategies in developing iconic attractions and industry partnerships that drive long-term success.
Now in its 3rd edition, Prolight + Sound Middle East 2018 will feature more than 40 exhibitors from 11 countries representing 120-plus brands, including Claypake, Robe, Bose, FBT, Monacor International, Venuetech, and Stageline.