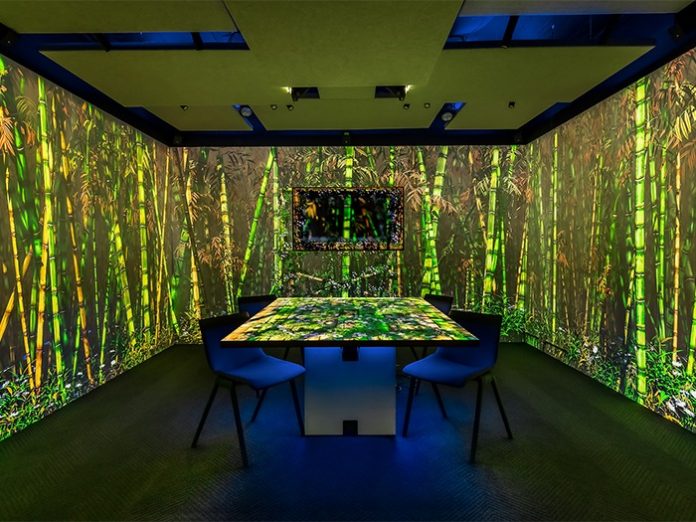 Pixel Artworks has opened its new Middle East office and state-of-the-art immersive showroom, located in Dubai's Design District (d3).
While the Pixel Artworks ME team has been based in Dubai for two years, the launch of this brand new facility underlines the company's commitment to the local market.
"With 15 years of innovation, creativity and technical expertise behind us, we've been able to deliver some of the Middle East's most ambitious AV installations over the past two years," commented Dan Alldis, Global Development Director, Pixel Artworks.
"When you see some of the incredible work we have produced, it is easy to forget that it starts with a single pixel – so we are excited to be able to welcome visitors to our new regional office and immersive showroom and demonstrate just how we push the boundaries in light technology."
Some of Pixel Artworks recent installations in the Middle East include: Essence of Expo, featuring 10 10m-tall LED sculptures that transformed Dubai International Airport's Terminal 3 Arrivals Hall into a giant LED and audio installation; A pop-up travelling LED and OLED cube, which toured various districts of Dubai highlighting aspects of Expo 2020; Tamawuj, a live and interactive LG OLED Mirrorbox installation at Dubai International Airport Terminal 3 Departures Hall and Abu Dhabi International Airport Departures Terminal 3; and Gulf Air, one of the world's tallest projection mapping shows ever displayed onto the Four Seasons Hotel in Bahrain.
The showroom experience at Pixel Artworks' new facility gives visitors a taste of how some of its projects have been designed and created, in a completely immersive environment.