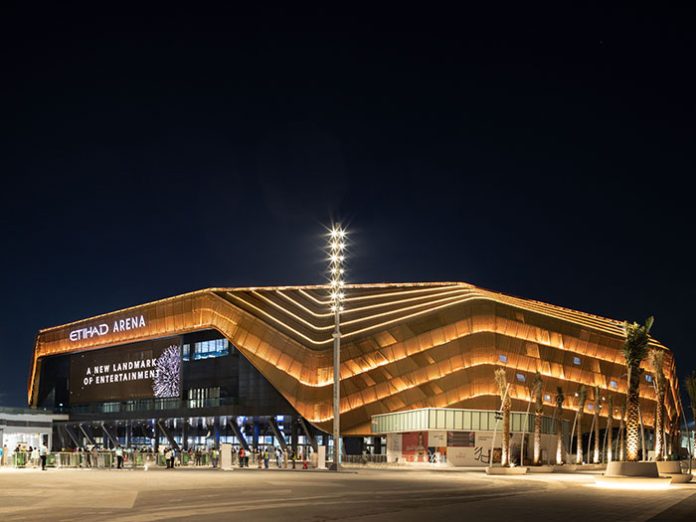 Oak View Group (OVG) and Ethara have announced a joint venture, enabling OVG's expansion into the Middle East. 
With nine major new arenas across North America and Europe either already open or under development, OVG 360, the company's venue management business, services more than 300 arenas, stadiums, and convention centres worldwide.
Ethara promotes events such as the Formula 1 Etihad Airways Abu Dhabi Grand Prix, Yasalam After-Race Concerts, and operates venues in the UAE, including the Etihad Arena, Etihad Park, Yas Marina Circuit and Yas Conference Centre.
It is one of the region's live events and entertainment companies and will provide knowledge of the local markets, enabling OVG and Ethara to explore opportunities together across the Middle East.
The launch of the partnership follows OVG's recent acquisition of British venue caterer Rhubarb Hospitality Collection. The new joint venture will see both the RHC and Ethara working closely together to improve the fan experience by delivering food, beverage, and hospitality services at live entertainment venues across the Middle East.
Tim Leiweke, Chief Executive Officer, Oak View Group, commented: "The Middle East is home to some of the world's fastest-growing economies and live entertainment markets, so our new offering in the region is a natural step for OVG to take. The pace of change in the region, with major global events like the Dubai Expo and Qatar World Cup, makes it one of the most exciting places in the world to operate in right now. We are confident that working with our partner Ethara, OVG will emulate our success across North America and Europe in the Middle East."
Saif Rashid Al Noaimi, Chief Executive Officer, Ethara, concluded: "It is a proud moment to announce this joint venture with our new partner, OVG as we continue to expand our capabilities and impact across the region as the leading event management and venue operator in the Middle East. The significant growth in our region now includes regularly hosting the world's biggest events. There is increasing demand for world-class venues with first-class hospitality to serve these events and provide unforgettable experiences for fans. This partnership with OVG will allow us to continue to innovate in this space and continue to bring exciting new events and opportunities to the market."