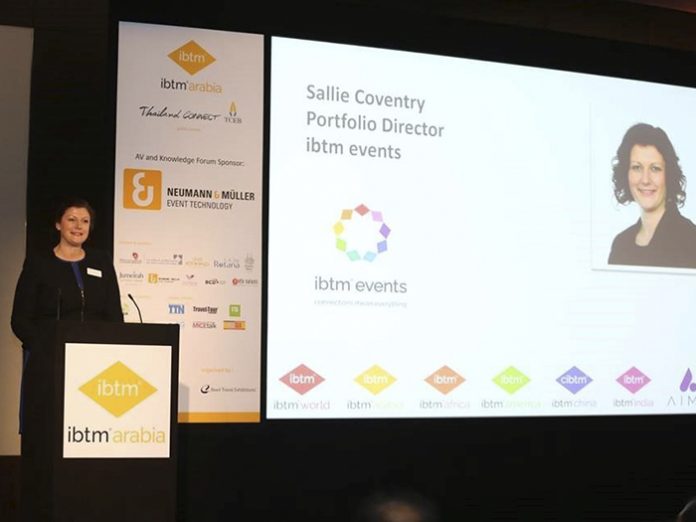 The region's leading MICE industry professionals will once again gather in the capital next month for the 11th edition of IBTM Arabia for three days of networking and business opportunities, with the technical support of Neumann&Müller Event Technology (N&M).
IBTM Arabia 2017 brings the industry's finest buyers to meet one-to-one with leading suppliers.
Included in this year's equipment is the d&b audiotechnik Y7P loudspeaker system series, with high directivity and rotatable HF horns perfect for medium scale conferences. In addition to this, AOTO 3.5mm LED screens will be installed for the main conference room. A number of NEC X552S MultiSync LCD Display 55inch will be supplied for the main lobby, which the sponsors and exhibitors can use to demonstrate all their products and services.
N&M will also showcase their two interactive communication applications, come2present and come2interact, specifically designed for conferences and meetings.
IBTM Arabia 2017 will take place on the 7th-9th February at Jumeirah at Etihad Towers in Abu Dhabi.