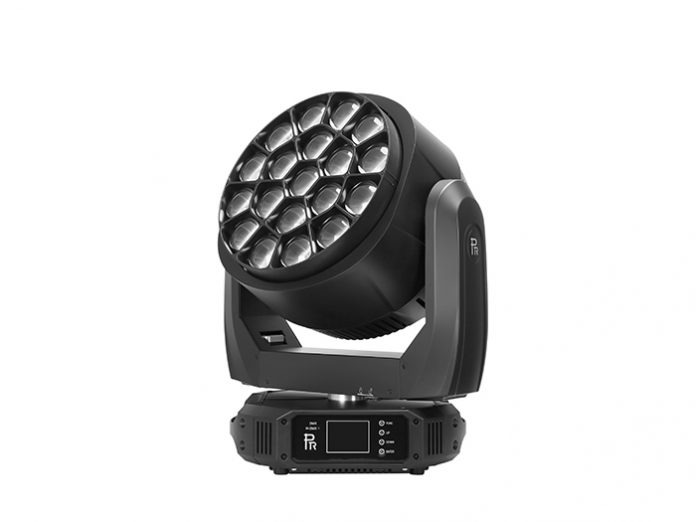 PR Lighting has announced the release of the new XLED 6019 wash luminaire.
Containing 19 high power Osram 60W RGBW (4 in one) LEDs, with linear colour temperature change from 2'700K-10'000K, it is capable of producing mid-air parallel beams to create a uniform wash and variable built-in dynamic effects. This fully-featured moving head offers unlimited RGBW colour mixing, with macros and 0-100% dimming, linearly adjustable. Beam angle (1/2 peak) is θ1/2 and Linear Zoom 3.3°-60°.
Additional features include: electronic strobe 0-25fps; motorised zooming linearly adjustable; rainbow, wash, beam, profile, effect modes (e.g. kaleidoscope, swirl), with multiple macros; head movement: pan 0 – 540° and Tilt 0 – 180°, with auto position correction; 19-channel operation in standard mode, 92 channels in extended mode. It also includes preset memory, user memories, and wireless DMX control.
Finally, other useful functions include: pixel control; bi-directional and continual rotation of the front lens panel; colour touch screen and brightness-adjustable; pan and tilt speed adjustable (and invertable); firmware upgraded via DMX interface and XLR cable;
 over temperature protection. All effects are contained in a high-temperature, engineering-plastic moulded IP20 chassis, and net weight is 29.5Kg.