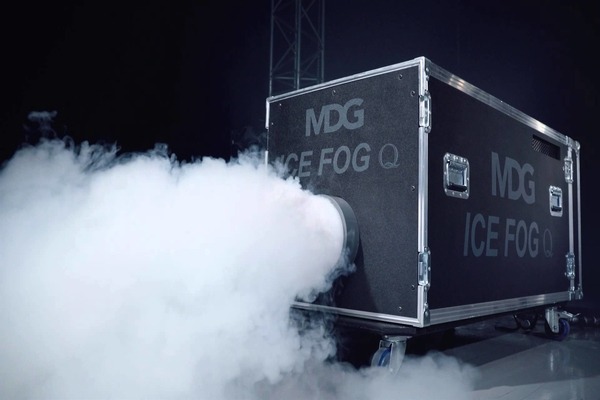 MDG Fog Generators will bring new products and a selection of its award-winning and world-renowned haze and fog generators to Prolight+Sound, Middle East.
At Prolight+Sound, Middle East, MDG will show its ATMe haze generator and the ICE FOG Q and ICE FOG Compack low fog generators. Fresh off the blocks and receiving their Middle Eastern debut will be the new IP55 weather-resistant ATMe WPE haze generator, the Me2 dual output fog generator, the indispensible variable speed digital fan theFAN, the new RFP 239 Round Floor Pocket complete with RFP-CB Control Box, and the unique new D-Verter 239 which will all be shown for the first time in the region.
All the new accessories are compatible with MDG's Carbon Dioxide (CO2) or Nitrogen (N2) range, or any compressed air accessories, and designed to provide years of quality service. To discover more about the new product releases from MDG, visit MDG stand in Hall 4 Stand C12 with Robe ME Trading LLC.