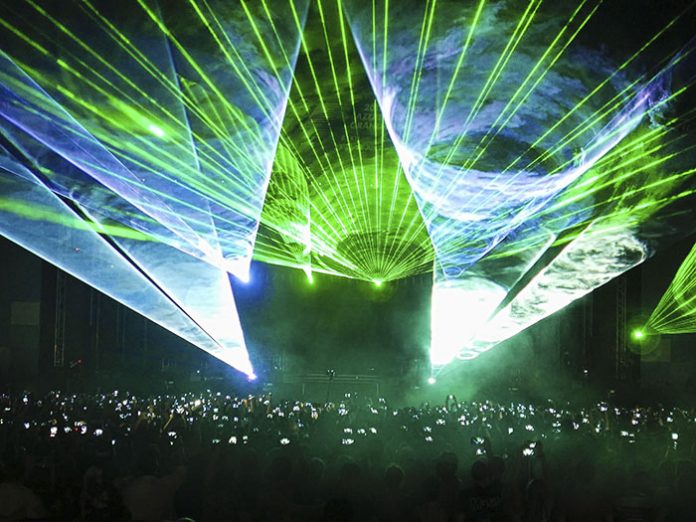 This past weekend, for a second consecutive year, Matrix Laser has had the privilege to be part of the Baku Grand Prix in Azerbaijan.
The star-studded after-race concert line-up included Turkish Superstar Tarkan, as well as Nicole Scherzinger, Black Eyed Peas and on the final night, Mariah Carey.
Matrix Laser provided Laser and Special Fx for all concerts  to the huge enjoyment of the crowds present.
Equipment utilised included: 4 x 20W RGBB Multicolour Lasers, 4 x 20W Single Color Lasers, 10 x MagieFx CO2 Jets, 6 x Galaxis G-Flames and 4 x Magic FxConfetti Super Blasters.