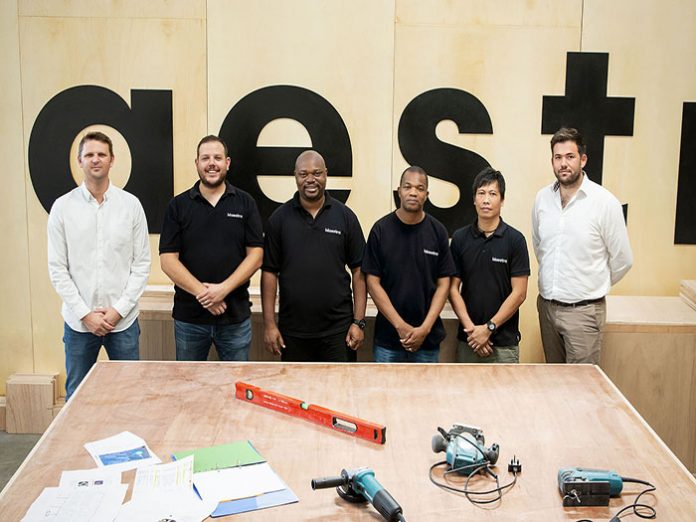 Event design and technical production specialist Maestra Group establishes a new scenic department in Dubai, which will operate from a dedicated facility close to its Dubai Investment Park HQ.
Maestra Group has been providing its clients with creative scenic services for the past few years in both London and Dubai, so this consolidates the business model, and brings a key division of the contractor services portfolio in-house.
Already delivering lighting, audio, video, rigging as well as scenic elements including the fabrication of set and staging, it was a "totally logical step" confirmed Maestra Dubai's managing director Tom Clements.
The new department will be headed up by Jurgens Potgieter, who brings over 10 years of practical experience in the region, working for several leading fabrication contractors. Before then, he cut his 'production teeth' in the same industry in South Africa.
Jurgens has been deployed on many demanding and high profile shows and events, and "his wealth of talent, energy and positive personality fits perfectly with our team" says Tom.
Jurgens started his career in theatre while completing an N-Dip in Entertainment Technology, specialising in Set Design & Construction. In the intervening 12 years, he has acquired some serious skills in the construction of temporary and semi-permanent structures across all genres of the entertainment, production and special projects spectrums, and he's also worked on permanent installations.
"I always strive hard to help create memorable events, productions and projects, by combining my passion and knowledge of the highest international standards and safety regulations to deliver the vision and expectations of each individual client" he commented.
Asked why he wanted to work for Maestra Dubai, known for their imagination, flair and is one of the youngest, fastest growing and sought-after production partners in a highly competitive market, he said, "What Tom and the team have achieved at Maestra in such a short time says a lot about their enthusiasm and aptitude for the industry".
A new warehouse has been designed and kitted out for the exclusive use of Maestra Scenic, all geared towards providing a flexible workspace with maximum efficiency.
An initial investment in new tooling and machinery will assist with custom set and scenic requirements, and while it is envisaged that this will be a big part of the activity, there will also be a comprehensive range of standard rental items available from stock – set flats, staging units, etc. – unleashing an even wider range of cost-effective solutions for any client.
This new scenic division is expected to be expanded rapidly as the company's commercial success flourishes.
The department will focus on supporting Maestra's existing business as a truly excellent single-solution provider for all scenic and technical production needs.