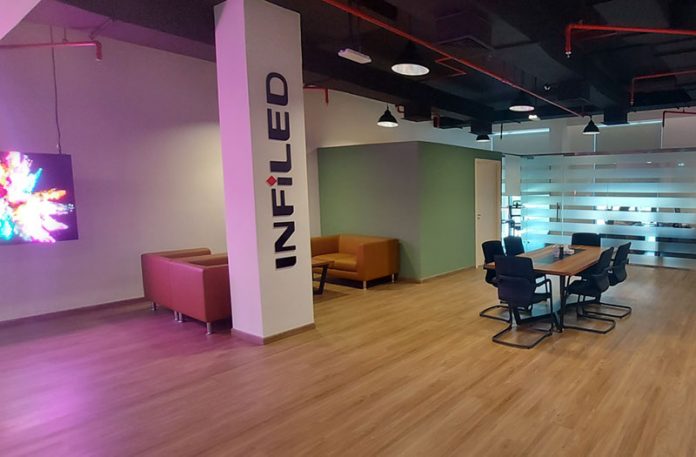 Following INFiLED's enhanced presence in the Middle East, the company recently opened a brand-new office and showroom in Dubai.
"The office is not only a working space for our fast-growing team but also an opportunity to be closer to the market," said Samer Otaibi, Middle East Business Development Manager. "We are proud and delighted to have a local office to invite customers and show them our latest products for fixed and rental installations."
The new facility is located on Al Bourouj Street in Knowledge Village – Office Park Building, Block C, Office 307.
"The team is growing, and I am delighted to receive so much positive feedback from our partners," added Marco Bruines, Sr. Vice President of INFiLED EMEA. "After a period of long and extensive travel restrictions, we believe it is our duty to be closer to the market to maintain long-term relationships and support our global customers and partners."
The company has also expanded its presence in Europe, with a new facility in Rotterdam, as well as an experience centre in Barcelona.