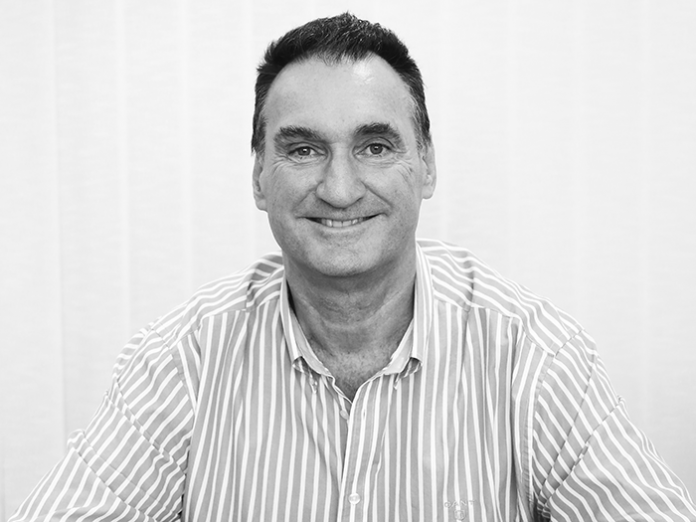 It is with deepest sadness that the eclipse Group has announced the death of its founder and chairman, Mark Brown, who passed away following a short battle with cancer.
"eclipse has lost its founder, a crazy entrepreneur with an infectious personality and quirky way of being that very few people could fail to like, and all of us feel that loss deeply today. Those of us who have been fortunate enough to know and work with Mark closely have lost a dear friend and leader. Mark leaves behind a company that only he could have built, and his personality will forever be part of the foundations of eclipse," commented eclipse Group CEO, Simon Ransom.
"Mark was a colourful and uncompromising man whose legacy will have a lasting impact on our industry and the people working within it. Our heartfelt condolences go out to Mark's family and loved ones; he will be greatly missed."
The eclipse Group will continue to operate as normal during this time. However, the company has asked that you please extend your understanding to while it comes to terms with this tragic loss, as it may take longer than normal to respond to queries.
Mark Brown – eclipse Group CEO & Chairman
Mark Brown was a British businessman with a passion for the professional audiovisual, events and entertainment industries, and an enduring love for lasers. Mark's keen entrepreneurial spirit, and constant support from his loving wife Lorraine, have been at the heart of his success since the beginning of his professional career over 40 years ago.
Mark began his varied career in event technology by founding Tangerine Productions in the 1970s, where he provided mobile discotheques and touring lasers for Allied Breweries promoting Arctic Lite lager. This was the first time that any company had commercially taken lasers on tour and they visited working men's clubs and nightclubs throughout the length and breadth of the UK.
In 1985, Mark recognised the huge potential of the then relatively new laser technologies and joined Laser Grafix, which specialises in both live operated laser effects for international touring artists and live events, and pre-programmed laser displays for large productions, corporate events, and television, where he took on the role of Managing Director, and later became the sole shareholder.
During the 1990s Mark was heavily involved with the design and development of a number of award-winning new products including the then revolutionary Starlaser, which toured with Sir Elton John and Deep Purple, alongside Martin Lubach of Tasco and Starlight Technology (now General Manager of eclipse Staging Services), as well as the Nexus and the Prisma controller.
Over the years, Mark had the privilege of working on some of the world's largest events with some of the world's most recognisable stars, notably including the Brit Awards, the MTV Music Awards, Glastonbury, Coldplay, and Muse. However, a real highlight of Mark's career was being selected to provide lasers for HRH Prince Edward's 21st birthday party at Windsor Castle in 1985. In attendance were the entire UK Royal Family, including HRH Princess Diana and HRH Prince Charles, in addition to celebrities such as Jackie Stewart and Anouska Hempel. HRH Queen Elizabeth II was so impressed with his work that she invited Mark and his wife, Lorraine to join her for lunch at Windsor Castle with HRH Prince Charles and HRH Prince Edward to show her appreciation. In 1999, Mark was appointed as the laser provider for both the British Airways London Eye and Millennium Dome millennium celebrations, events which were broadcast worldwide and viewed by over a billion people.
In 2000, with advice from close friend and regional industry expert, Simon Ransom, Mark made the move to the United Arab Emirates, opening Laser Grafix (later renamed Laser FX) in Dubai. Following a successful three years of trading, and eager to provide a more varied service, Mark opened eclipse Staging Services, and consequently founded the eclipse Group of companies.
Since then, eclipse has grown into a leading technical production company working throughout the GCC with a reputation for excellent customer service, event delivery and safe working practices, and has been involved with some of the region's largest events, including the launch of Atlantis, the Palm, Oman National Day, Kuwait's 50th National Day, the UAE's 40th National Day both in Dubai and Abu Dhabi, KAUST (King Abdullah University for Science and Technology) opening, FIFA World Congress and the launch of Dubailand, in addition to a host of high profile rock and roll concerts including Prince, Stevie Wonder, Lionel Richie, Andrea Bocelli, Alicia Keys, Bruno Mars, Lady GAGA & The Eagles.
Mark built eclipse into a leading technical supplier in the region by only using high-quality cutting-edge equipment; and has grown the eclipse Group by both strategic acquisition and by recognising gaps in the market that new divisions can service, with the purchase of Nocturnal communications and the setup of Flair SFX & Production (now Flair Event Services) in 2013. In 2014, eclipse's growth really went into overdrive when Mark and the Group began eclipse Venue Services, a division specifically dedicated to providing in-house technical services to the hotel and venue market. One of the fastest growing companies within the Group, in just three years, eclipse Venue Services has expanded from just two members of staff, into a team of over 40 experts with a portfolio of eleven luxury partner venues across the GCC. In addition to eclipse's multi-disciplined event technology companies, Mark also saw an opportunity for a permanent installations supplier, and thus launched eclipse Installations.
Mark's stepson Arran Hopkins, General Manager of Laser FX has moved further into the special effects field and now also manages the eclipse Group's special effects arm, Stage FX, which is the largest stockist of special effects equipment in the region, and became the seventh member of the eclipse Group by acquisition in mid-2016. Also, carrying on the Brown family dynasty is his daughter, Jemma Joy whom has taken on the role as a Director of the Group.
In 2015, Mark was awarded the coveted Outstanding Contribution to the Middle East's Event Industry at the Middle East Event Awards in recognition of his exceptional career, achievements and acknowledgement of his commitment to his staff and the next generation.
Since expanding Laser Grafix to the Middle East in 2000, founding eclipse Staging Services in 2003 and later, the eclipse Group, Mark has been continually committed to the health, safety and welfare of his staff. The business has always maintained a 'family' environment. Mark's dedication to the pastoral care of all members of the eclipse Group family has led to the addition of structured human resources procedures to ensure fair treatment of all employees and the employment of the local technical production industry's first full-time, in-house Health, Safety and Environment Manager, who works to encourage and promote a positive health and safety culture throughout the business.
In addition to building a successful, sustainable organisation, Mark's passion for education sparked the beginning of various development initiatives including the Group's involvement in local competitions for young passionate professionals to compete for full-time employment in the industry, an internship program which sees both local students, as well as those from the UK, gain quality working experience, and the annual hosting of a series of technical lectures to a local University.
Mark leaves behind a company that only he could have built, and his personality will forever be part of the foundations of eclipse, and the legacy that is the eclipse Group – he will be greatly missed.