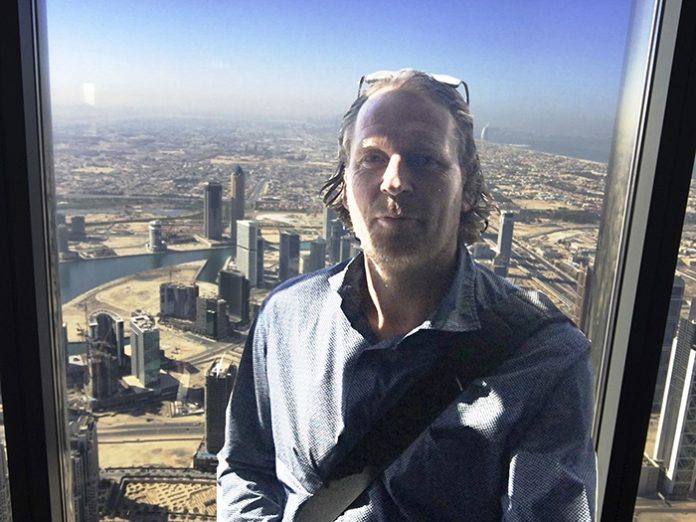 With the creation of a new division dedicated to the ground-breaking Deva multimedia system, Powersoft has replaced the man brought into head it, Karl Kahlau, with the highly experienced Håkan Sjöö.
Swedish-born Håkan, a 20 year pro audio veteran, takes on the role of Regional Sales Account Manager, EMENA — including India, the Nordic countries and German speaking territories — with special focus on rack-mount amplification. Sjöö brings vast industry knowledge from the extensive time spent in different roles with Renkus Heinz, for whom he was latterly EMEA Regional Sales Manager.
He said he is relishing the chance to move from a project-based organisation to a forward thinking, family-run business as the Italian manufacturer's focus moves increasingly from touring more into installation.
"The installation sector is my strength," he said. "Powersoft is one of the industry's most recognised, and inventive brands and the new direction they have taken with Ottocanali, Duecanali and now Quattrocanali underlines the amazing developments now taking place in that segment."
He highlighted the strength of the manufacturer, which runs from the factory floor, through R&D to all departments of the company, noting its 'flat' rather than hierarchical structure. "They have been extremely welcoming and Karl [Kahlau] has left me a fantastic map to work with."
Sjöö's knowledge of the region — particularly India, where he moved in 2008, and the GCC countries — will stand Powersoft in good stead. "The growth in India in particular has been amazing and countries like Iran are also now up-and-coming, with trade embargoes lifted. As for Europe, Germany has also produced some amazing results, and these are markets I will be focusing on as a priority."
"Håkan is a passionate leader and his channel distribution knowledge will greatly contribute to Powersoft's expansion in EMENA regions," said Luca Giorgi, Powersoft's Sales and Business Director. "We're always looking for passionate talent and we are all very happy to have him join our world-class team."
Powersoft's new recruit said he is hugely optimistic by the potential offered by the role. "Powersoft devices have always had a lot of muscle, it's in their DNA, and this is now transferring to install. They are really challenging the market, as no-one in that segment is doing what Ottocanali does. It will run everything from a small theatre to a sports bar, is attractively priced and has green credentials, which is important in territories such as India."
He also pinpointed major projects coming up, such as Dubai Expo 2020 and 2022 FIFA World Cup in Qatar. "But at the same time we also have to take care of the day-to-day [installation] business, and this we can now do with Quattrocanali."
In conclusion, he said his overall aim is to open up new business segments in install, based on his vast network of contacts. "I am grateful to Powersoft for the chance to come on this journey and to grow alongside them."