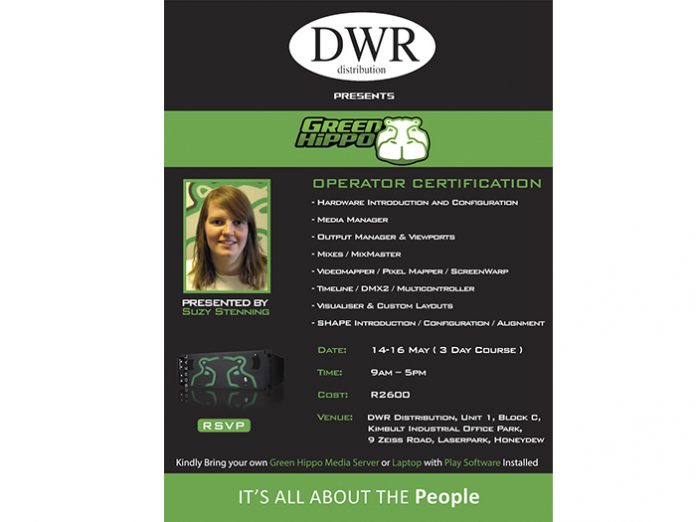 Green Hippo's Suzy Stenning will present the latest Green Hippo Operator Certification course at DWR Distribution. The intense 3-day course will be held from 14-16 May 2018.
A range of topics will be covered, including: hardware introduction & configuration / media manager / output manager & viewports / mixes / mix master / video mapper / pixel mapper / screenwarp / timeline / DMX2 / multi-controller / visualiser & custom layouts / shape introduction / configuration / alignment.
Green Hippo states attendees must kindly bring their own Green Hippo Media Server or laptop with Play software installed.
The training course cost is R2600 (ZAR) and includes lunch and refreshments. Training will be hosted at DWR Distribution, Block C, Unit 1, Kimbult Industrial Park, 9 Zeiss Road, Laserpark, Honeydew.
dwrdistribution.co.za/register/green-hippo-training-may-2018/