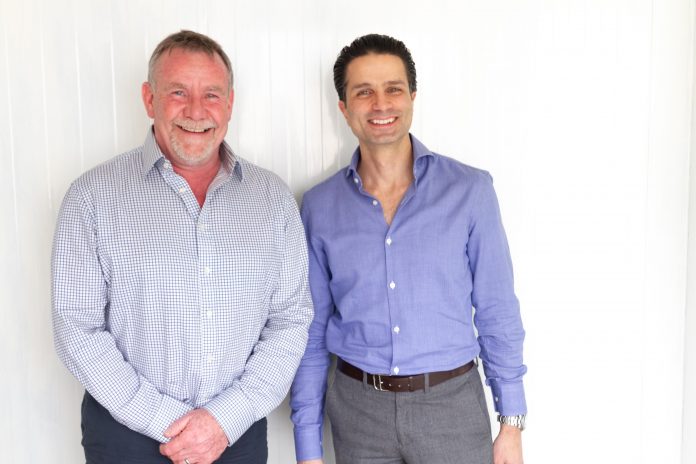 GIG, the award-winning caterer and a division of Global Infusion Group, is expanding into the United Arab Emirates (UAE) following the completion of a joint venture agreement with Foodie Brands Catering Services LLC, the Dubai-based food production and catering company.
The two catering experts have combined their respective skills and expertise to launch GIG Catering Services LLC, which will provide high-end food, beverage and hospitality services to the UAE market.
A key focus of GIG Catering Services LLC will be to provide dedicated catering and hospitality solutions to EXPO 2020, the world expo that will see more than 190 countries participate and welcome millions of visitors to Dubai from October 20, 2020, until April 10, 2021.
Tony Laurenson, founder and chief executive officer of Global Infusion Group, commented on the new venture: "Following our successful appointment as the exclusive caterer for UK Pavilion at EXPO 2020 growing demand from clients, it made perfect business sense for GIG to partner with Foodie Brands and open an operation in the UAE. We recognised the same passion and drive to deliver premium event catering, food production and service in Foodie Brands that we pride ourselves on. GIG Catering Services LLC will combine our skills with those of Foodie Brands in order to deliver world-class culinary expertise in the region."
It is EXPO 2020's vision to develop local and regional economic impact and spur social development.
The creation of GIG Catering Services LLC will only add to the UAE's long-term strategy and drive to develop local and regional interests in co-operation with high-level local partners.
Laurenson continued: "GIG Catering Services LLC will be led by a dynamic team of catering professionals with years of food, event and hospitality experience. It will utilise an established HACCP-certified (Hazard Analysis and Critical Control Point) production kitchen in Al Quoz, Dubai, and will be supported by excellent logistics management, the first-class approach to operations and professional standards at all times.
"By combining the expertise of GIG and Foodie Brands, GIG Catering Services LLC is well placed to provide organisers, clients, agencies and organisations with memorable experiences, coupled with a perfect blend of innovation, creativity and excellent service."
Kareem Abughazaleh, CEO of Foodie Brands added: "Being in a position to partner with a company of Global Infusion Group's global stature is an exciting step for everyone within Foodie Brands and something that the team is incredibly proud of. We're confident that we will be able to provide world class support and added value to all future projects in the region."