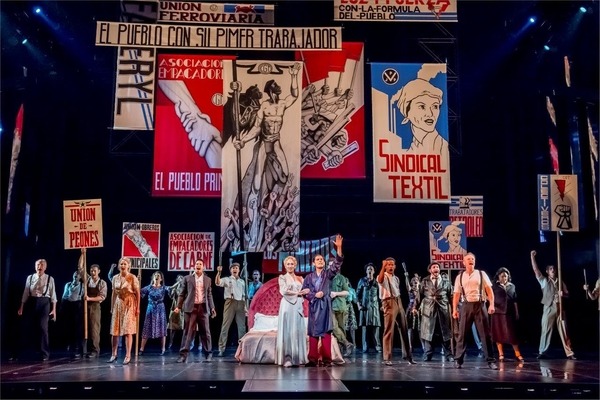 In mid-October 2017, South African audiences enjoyed the return of the musical production of Evita – seen for the first time on South African stages since the 1980s, and supported by an extensive lighting rig.
After its premiere at the Montecasino Teatro in Johannesburg, South Africa the production hit Cape Town's Artscape Theatre, before embarking on an Asian tour. An extensive lighting rig and PA system recreated the imagery and feel of the original, coupled with projection and automated scenery to enhance the iconic Sir Andrew Lloyd Webber's story.
As Technical Director for the South African and Asian tours Alistair Kilbee, and his team of technicians at Gearhouse Splitbeam, supplied personnel and equipment in various departments, for both the setup and handover of the automation system, lighting system and rigging for the entire global tour.
In total, Gearhouse Splitbeam supplied 50 brand-new 1T Prolyft Chain Motors, which were purchased through DWR Distribution, and used for the first time on the stage production of Evita. A Gearhouse Splitbeam press officer stated, it was 'instrumental' in realising the technical requirements of the production, and ensuring that the show was delivered 'smoothly' to venues in South Africa and throughout the Asian tour schedule.