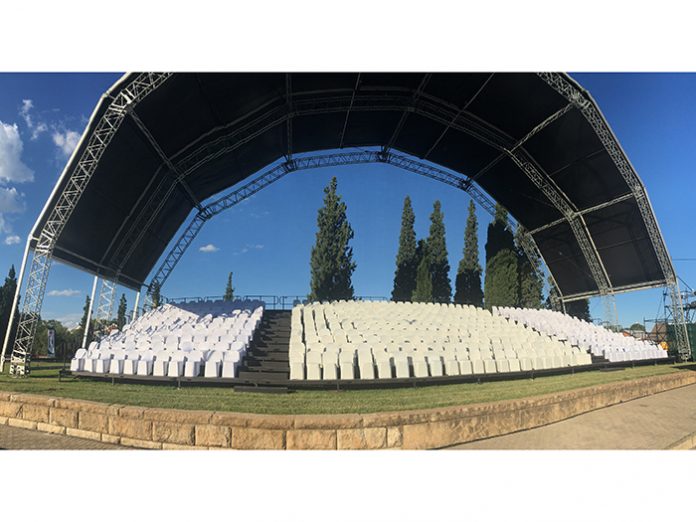 Gearhouse Group provided elements of technical support for an inaugural event presided over by President Cyril Ramaphosa in Kimberley. Three members of the technical solutions group came together to support the Armed Forces Day 2018 on 21 February.
Gearhouse In2Structures, the Group's specialist venue design company, provided the temporary structures to house the 1000 VVIP guests at the memorial Site. Five-hundred SANDF special guests were seated under a 3-bay 28m wide Maxi Dome structure with cantilever roof while the 500 civilian VIPS were accommodated under a 2 bay 36m wide SupaDome structure.
Seating supplier, Havaseat, supplied the seating for 2000 additional guests at the fanpark and exhibition. The Havaseat grandstand seating systems are fully configurable and designed for quick assembly and optimal space utilisation, so the seating installation was able to be completed within 24 hours.
Screen suppliers, LEDVision, deployed 2 of their truck trailers to relay the action on their mobile LED screens for the big event.