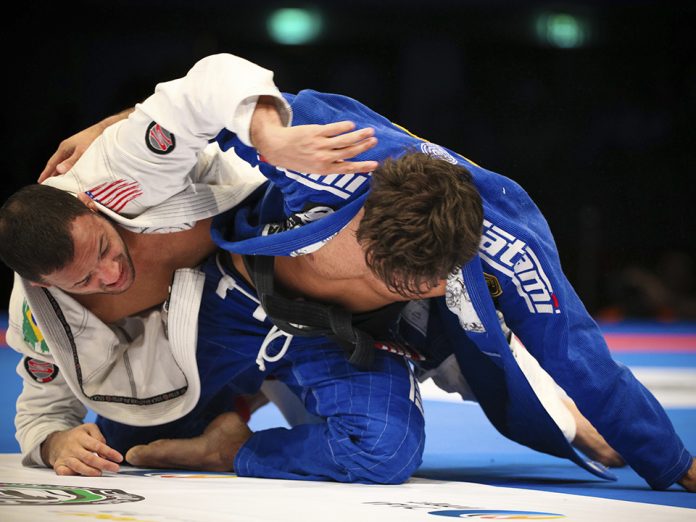 Jiu-Jitsu, which has made the Capital Abu Dhabi the hallmark event of the annual Jiu-Jitsu calendar, had its ninth edition from 10th-23rd April. FLASH Entertainment, the leading live event company in the region has been awarded by the UAE Jiu-Jitsu Federation to manage the event operations and logistics for the Abu Dhabi World Professional Jiu-Jitsu Championship for the fifth year in a row.
"UAE Jiu-Jitsu Federation have placed their confidence in FLASH Entertainment to manage and execute their world respected event," said John Lickrish, CEO of FLASH Entertainment.
"Intrinsic to the success of these high calibre events is an events company that can bring it all together. Our team's expertise in innovative event conception, delivery, management, world-class production and diverse resources are the pillars of FLASH's value proposition." He added.
"Our vision to make the annual Championship the best sporting event in the UAE remains undeterred. With each edition, the Federation elevates the stature of this world-class event, one that remains the pinnacle of achievement for Jiu-Jitsu players. This year we look to involve the whole family unit to attend, participate and enjoy the tournament that spans 13 days." H.E. Fahad Al Shamsi, CEO of the UAE Jiu-Jitsu Federation.
"For the past nine years, the Championship has enriched the social, cultural and economic fabric of the UAE. Our Capital prides itself to host 8,000 players from more than 50 countries and to showcase our passion and devotion to the sport" he added.
FLASH continues to align with several UAE entities to consistently cultivate the UAE's sporting landscape. The team's unique approach to event management continues to bring successful sporting event experiences to residents and tourists alike.
The award added to FLASH's existing portfolio of sporting events, which included:
Mubadala World Tennis Championship (2009-2016)
Wakestock Abu Dhabi (2010)
FIFA Club World Cup UAE (2010)
UFC 112 Invincible (2011)
FIFA U-17 (2013)
UFC Fight Night (2014)
Abu Dhabi World Professional Jiu-Jitsu Championship (2013-2016)
WWE in Saudi Arabia (2014-2015)
FBMA International Show Jumping Cup (2017)
In its nine years, FLASH has hosted 307 major events and has garnered 35 industry awards.