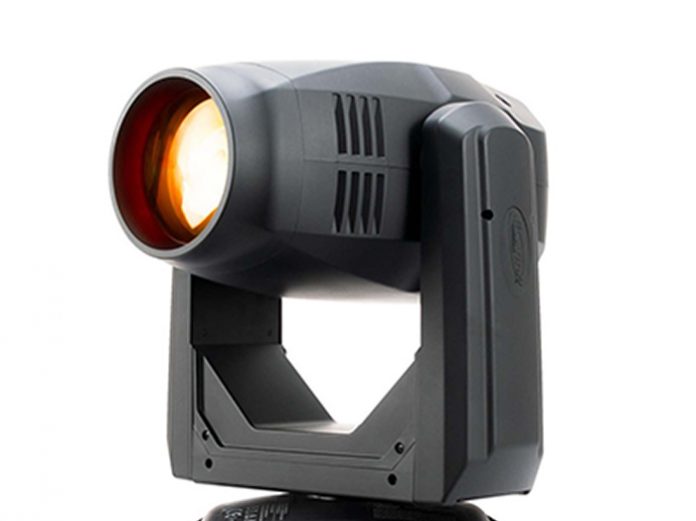 Elation Professional has introduced a new Ultimate Warranty program on its new multi-functional Smarty Hybrid CMY colour-mixing discharge lamp with moving head.
The warranty now covers the first 2 years of operation or 6,000 hours of use, whichever comes first, based on regular maintenance for the fixture and lamp.
The comprehensive warranty for a 2-year period covers material and workmanship of the fixture, including the highly-efficient Philips Platinum FLEX 200 lamp that sits at the heart of the Smarty Hybrid, new lamp technology that Elation helped develop with Philips engineers.
The fixture houses a discharge lamp/ballast package that produces up to 14,000 lumens with a lamp life rated at 6,000 hours.
The Philips Platinum FLEX 200 lamp is dimmable via the internal ballast, which not only dims the lamp electronically but offers a Hibernation Mode that reduces power to the lamp when not in use, resulting in lower power consumption. The lower internal heat produced extends the life of not only the lamp but all internal components of the fixture.
"Our aim in offering this comprehensive warranty is to help rental companies manage the cost of ownership by keeping costs down and ROI high," stated Toby Velazquez, President of Elation Lighting.
"With regular maintenance, owners will get two years or 6,000 hours of operation with no lamp worries. This is the ultimate warranty. We're that confident in this product."
Elation's Director of Sales and Marketing, Eric Loader, added: "Lighting designers already love that it's a very fast and powerful beam fixture with full CMY. Now product owners will love that it is worry free for at least the first two years." Elation unveiled the Smarty Hybrid at spring exhibitions and the fixture is now available and shipping.
The Elation Professional Smarty Hybrid is a compact, fast and powerful CMY colour-mixing moving head with a zoom that can be used as a spot, beam or wash light. Designed for a wide variety of professional stage applications, it includes a host of colour and graphics options such as 13 dichroic colours (including UV and CTB colour correction), 2 gobo wheels, 2 prisms, multiple CMY colour / gobo / prism macros and more.