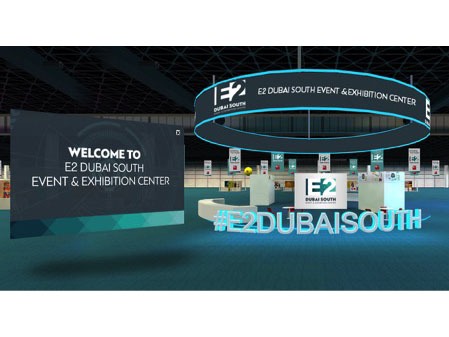 E2 Dubai South recently introduced a 3D Virtual Tour of a spacious events venue at e2-dubaisouth.ae setting up a fresh and contemporary trend in Dubai's events industry. The tour displays a 360-degree view of the modern centre's interior and enables users with an exciting virtual experience.
The top-notch 3D graphics transport remote spectators straight into the venue with real-time and interactive settings. The users can navigate through the exhibition, concert and conference setups to enjoy viewing around. At the same time, they can easily walk into an empty venue with the highlighted facility points and take a closer look at it.
It also allows event organisers to examine the space and its facilities in advance, which is really beneficial for venue research. Now, with the 3D venue model, they are able to explore staging, ceiling, AV installation, multimedia content, food and beverage, branding options and more.
The 3D 360-degree views of the event also feature a virtual reality element. With this visualisation tool, users are given a full tour around the venue. So, you can either be a viewer or become a full participant in the virtual space. Enjoy a stunning experience on the stage like a rock star or find yourself in the middle of a crowd as a happy fan just by clicking on different location points during your 3D 360-degree Concert tour.
While on the 3D 360-degree Exhibition tour, you can transport yourself through the dozens of shell schemes and take a look at how brands can be presented in your next exhibition or trade show. Finally, the 3D 360-degree Conference tour demonstrates arrangement for an International conference that addresses the cutting-edge technologies and innovative solutions.
Daniele Villa, E2 Dubai South's Managing Director said: "We introduced E2 Dubai South Event & Exhibition Centre to the event organisers worldwide just a few months ago. As a matter of fact, we were looking for a solution that could enable visitors with full site experience even if they were 10,000 miles away from the destination. Our main goal was to give event organisers a world-class digital experience and a full understanding of their event needs, minding the fact that our main advantage was space flexibility."