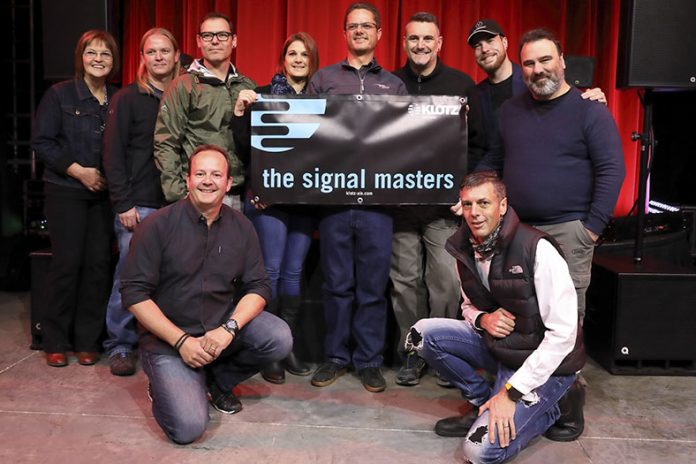 Germany's KLOTZ AIS, synonymous with cable products of the highest quality since 1979, has appointed DWR Distribution as its new distribution partner for South Africa with immediate effect.
As a global leader in the design, production and marketing of audio, video, multimedia and fibre-optic cables and cable solutions, KLOTZ AIS is active in 130 countries around the world.
Director of International Sales at KLOTZ, Frederic Kromberg, visited DWR in Johannesburg to secure the deal. "KLOTZ cables have been available in South Africa well over 15 years, but as a strongly solution-oriented company, especially with rental companies, installers and broadcasting markets we are very excited to develop and expand the KLOTZ cable business in South Africa with the highly professional team of DWR. We believe this is a great opportunity for DWR to develop our extensive product range."
KLOTZ AIS celebrates its 40th anniversary this year and in those four decades has built an excellent reputation. KLOTZ is renown for high quality, durable products and meets the technical specifications both musicians and professional users expect from a cable and cable systems. "Once people have experienced KLOTZ they always come back," said Frederic.
"Very often underestimated, the interface between all your devices is as important as the devices itself."
Said DWR Distribution's Duncan Riley: "I knew of the KLOTZ brand and always admired the quality. But I really got a good feeling when I met Frederic and realized that their company was as people orientated as what we are. It's an honour to be the distributor for this professional company and fine brand and we look forward to many years to come together."