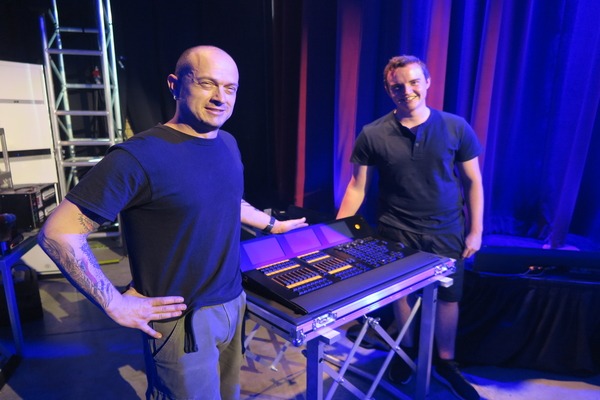 Callum Sutherland, an 18-year old boy who attends St Stithians College in Johannesburg, South Africa founder of CSR Events, is somewhat different to the average teenager.
With the end-of-year-matric exams on his mind, Sutherland has worked on building a career in the live events industry, adding to his inventory by investing in a dot2 XL-F console from DWR Distribution to compliment his 6 Robe LEDWash 300s fixtures.
"Passion in this industry is a huge component and you have to really take care of everything from the equipment to the people because if you aren't dedicated to making every factor of your production as good as possible you won't grow as a business or person," explained Sutherland.
The 18-year-old has worked on many weddings and corporate functions, both in service and rental, with the majority of his business focused on schools and their annual productions. His largest client is St Stithians which consists of 5 schools situated on the campus.
"Over the years, I fell in love with the software and its visualiser which was not accessible to me on previous consoles without having to pay a subscription for it. I believe the dot2 XL-F was the best solution for both my needs and wants in terms of control for all of my productions, from small to large, and to train the younger generation of technical stagehands. The dot2 XL-F has already been put to work on one of St. Stithian College's biggest productions of the year which ran without a single problem," Sutherland added.
Sutherland hopes to increase his clientele, making dot2 XL-F and 6 Robe LEDWash 300s available to freelancers and rental companies, and he hopes to build good partnerships as he studies a business course at university.