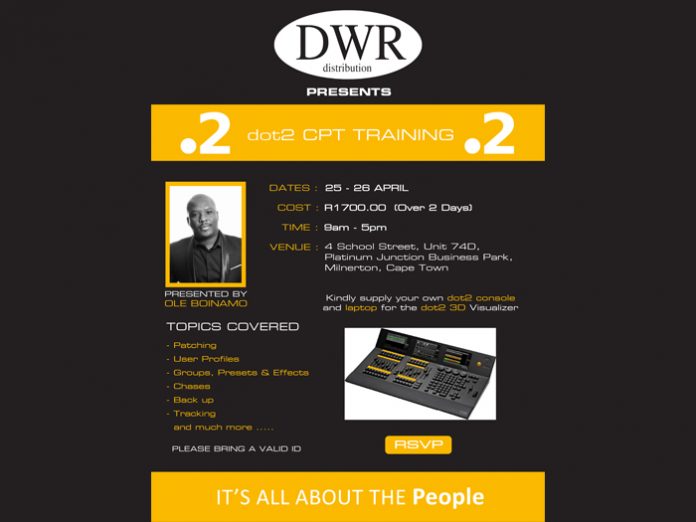 DWR Distribution are holding dot2 training sessions in Cape Town from 25th to 26th
April 2019.
Presented by Ole Boinamo, the two-day training course will cover patching, user profiles,
groups, chases, back up, tracking and will enable you to have a good understanding of the
product.
Delegates are requested to supply their own dot2 console and laptop for the dot2 3D
Visualizer.
The training will be hosted at DWR Cape Town, Unit 74D, 4 School Street, Platinum Junction Business Park, Milnerton, Johannesburg
Lunch will be served – please let us know if you have any dietary requirements.