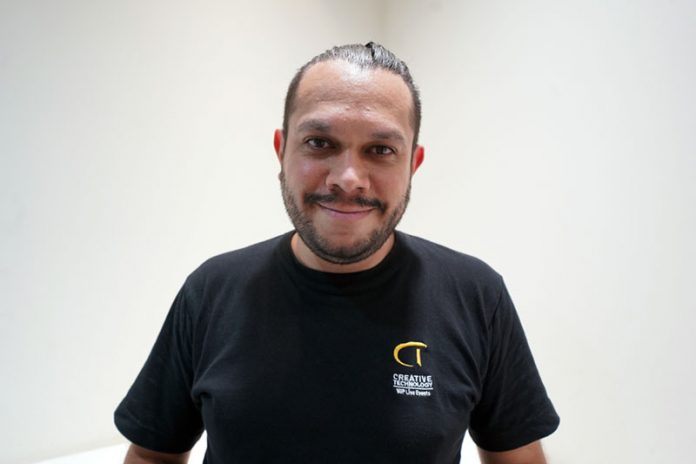 Creative Technology (CT) Middle East has added Carlos Aguilar to its live events video engineering division.
With over 11 years working in the live events and broadcast industries, Aguilar brings a wealth of knowledge and experience to the team.
"Carlos is a highly qualified professional with a bachelor's degree in TV and Video Production, a certified Barco Switcher Operator and a disguise specialist with expert knowledge in projection mapping, creative programming and server workflows," the company stated.
Over the years, Aguilar has worked on multiple high-profile events in North America and Middle East, leading a team of video engineers across various projects such as The Fight Island UFC, Abu Dhabi F1 concerts, televised award shows and AMWAY, to name a few.