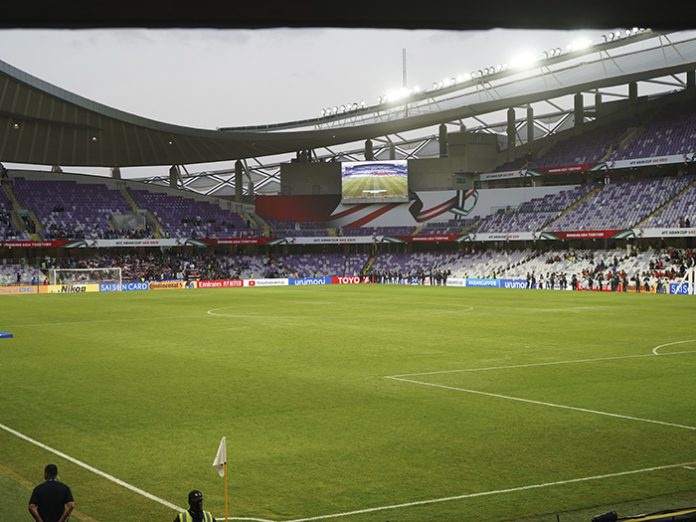 On the 5 January 2019, The AFC Asian Cup returned to the UAE for the second time since 1996 and for the first time in history, the month-long tournament saw 24 teams take part. It is the largest sporting tournament the UAE have ever hosted and took place over eight football stadiums across Abu Dhabi, Dubai, Al Ain and Sharjah.
Over 5,000 volunteers were on hand to ensure the event ran smooth, taking on various roles from operations and logistics to media management and hospitality.
Creative Technology (CT) was honoured to have been a part of this fantastic event. Supplying perimeter LED for five of the eight stadiums that were dotted around the UAE on behalf of our client, Sports Logistics.                      
Each stadium had 252m of S10 perimeter LED around the ground which was used to display advertising and sponsorship content throughout the games.
CT's Project Manager, Darko Rosenberg explained: "The team have been travelling up and down the country monitoring the LED perimeter across all sites to ensure a smooth delivery for every game. The crew have been brilliant and delivered fantastic results as always."
The event came to a close on the 1 February when Qatar won the Asian tournament and will now go on to qualify for the FIFA Confederations Cup.
Rosenberg expressed: "The tournament has been fantastic from start to end, and it has been a pleasure working alongside Sports Logistics once again."