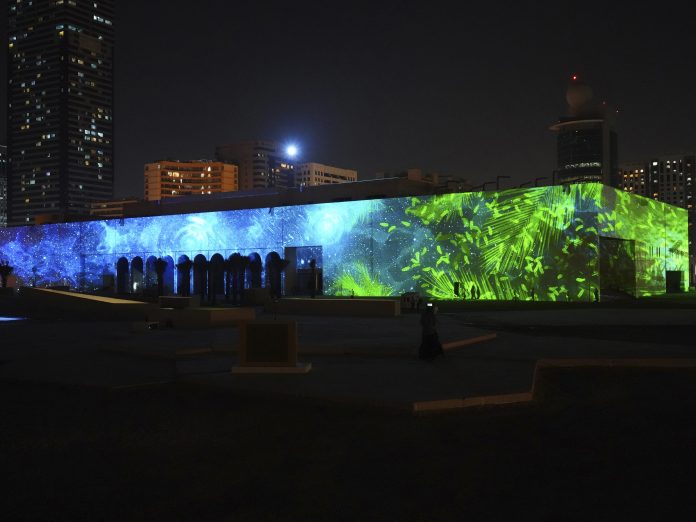 disguise welcomes Creative Technology Middle East to the disguise Certified Solution Provider (CSP) worldwide network. The disguise Certified Solution Provider Program is designed for systems integration partners to resell disguise products and services to end customers as part of their differentiated solution.
Under this program, CSPs manage, service and support end customers directly. With inventoried offices in Europe, the US, the Middle East and the Asia Pacific regions, CT is one of the world's leading suppliers of specialist AV equipment to the sports, corporate, exhibition and entertainment industries.
In the Middle East CT has an active presence in the live events and permanent install markets. Globally, CT is a long-time disguise user, and CT Middle East (CTME) has been using disguise for more than three years.
"CT is always looking at new ways to raise the bar within the industry, and this CSP accreditation is the perfect addition as it enables us to continue to be a vital driving force within the region," said Andy Reardon, Managing Director of CTME.
"We are pleased to be a part of the disguise CSP program, allowing us to expand our offering within the industry and move CTME closer to the disguise business and user community," he noted.
"It provides us with a better understanding of the business and product pipeline and gives us a direct line to the development and engineering teams," Reardon said. "CSP accreditation allows us to be a preferred solutions provider within the region which will inevitably connect us with a larger share of the integrations market."
CTME uses disguise for its unique approach to workflow, its solid and proven system design and architecture, and instant and proactive levels of support regionally and globally. CTME also makes use of the disguise software in their projects, particularly finding how they can "get involved in the system design and previsualisation much earlier in the project timeline very useful," explained Reardon.
CTME utilised disguise for the Special Olympics World Games Opening Ceremony 2019, held in Abu Dhabi where two 4x4pro's were used as the main machines and a further two were used as understudies. Two 2x2plus' were also utilised for the main production with one machine serving as the main and one as understudy.
disguise also helped to support CTME's work on projection mapping the oldest building in Abu Dhabi, Qasr Al Hosn, which utilised a network of 4x4pro main and understudy systems in three different locations, with the central location also using this set up to drive video mapping content.