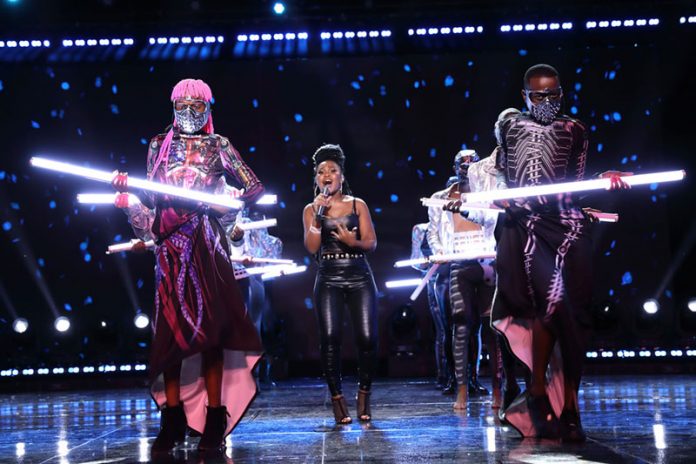 The South African State Theatre in Pretoria's 550-seat Drama Stage hosted both the rounds and finale of the 2020 edition of Idols SA, complete with a lighting design by Joshua Cutts of Visual Frontier and technical production delivered by Dream Sets for SIC Entertainment. This, the 16th series of Idols SA, was directed by Gavin Wratten and broadcast on the Mzansi Magic network.
The show would usually have shifted to the 3,000-capacity Carnival City Big Top Arena in Johannesburg for the finale, however this time, due to COVID-19 restrictions, everything remained at the State Theatre, and Cutts drew on some imaginative and original lighting techniques to keep all the broadcasts looking fresh, interesting, and spectacular.
He devised a selection of special visual treatments, some of which were based around utilising Astera Titan Tubes, which the LD deployed on three different shows. He loves these hugely versatile Astera products and describes them as "Great bang-for-buck!"
Titan Tubes proved a perfect illuminated accessory for some of the dance numbers and worked well accompanying some of the choirs featured throughout the series backing certain artists and songs.
More than that, at times they were attached to set flats to vibe-up the backdrop for the house band, as well as positioned on their Astera floor stands to provide close-up side light for performers or dynamic fill lighting for set pieces. "They are just very flexible" stated Cutts, adding that he's still brimming with ideas as to what to do next with them.
For the Dance Show they were integrated as another illuminated and kinetic element, fusing with the dancers, either by being hand-held or having the choreography woven around them.
The Titan Tubes also combined brilliantly with different visual scenarios for the Choir Show episode, and they were added to the finale specifically for winner Zama Khumalo's rousing rendition of Beyoncé's Sweets Dreams – also performed in conjunction with the choir.
"They are a bright, vibrant and easy-to-use wireless solution," Cutts commented. "They look great on camera, the colours are cool, while the AsteraApp on your smartphone works brilliantly for both testing and standalone setups."
Cutts has now specified Titan Tubes for several different projects, and mused, "I wish I had a warehouse full of them!" However, for the Idols series, he managed to make just single set of eight Titan Tubes procured by Dream Sets go a very long way in terms of impact and creativity.
It's been a challenging year for the entertainment industry worldwide and particularly in places like South Africa, so Cutts was delighted to be back working on Idols once again, a show that he has lit for the past 11 seasons.
Photos: Duncan Riley