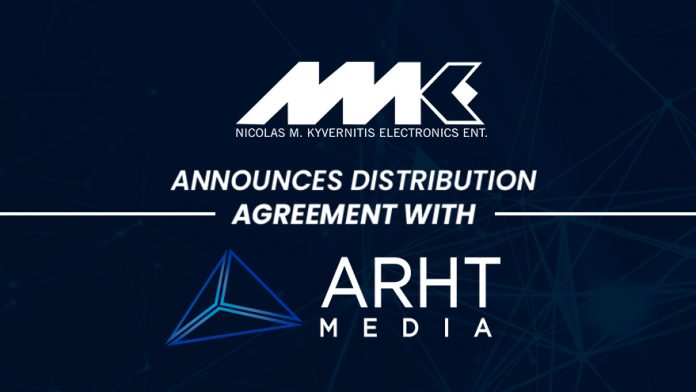 NMK Group, a division of Midwich Group PLC, has been named the exclusive distributor of ARHT Media's technology and services in the UAE and Qatar.
As part of this agreement, NMK will install ARHT's capture and display technology at both existing and planned customer experience centers in Dubai and Doha.
"Our current clients, as well as new prospects, have expressed great interest in exploring the implementation of ARHT's tech stack for both permanent installations and events," stated NMK Business Director, Constantinos Drimakis. "We are looking forward to getting the client demonstrations started in mid-May."
"The Gulf Region is embracing technology to overcome time and geography possibly quicker than any other place on earth right now," added ARHT CEO, Larry O'Reilly. "With NMK's proven track record of working with government, enterprise and education in the region, we couldn't have found a better partner.  We are exploring so many opportunities there that I will be spending some time personally in Dubai starting in May."
In the past two years, ARHT Media has experienced increased interest in its technology in the region following successful activations at the World Government Summit in Dubai, as well as in the pharmaceutical and financial services sectors. With the upcoming World's Fair in Dubai in Q4 2021 and the FIFA World Cup in Qatar in 2022, ARHT Media and NMK expect the rapid adoption of ARHT's HoloPresence technology in the region.