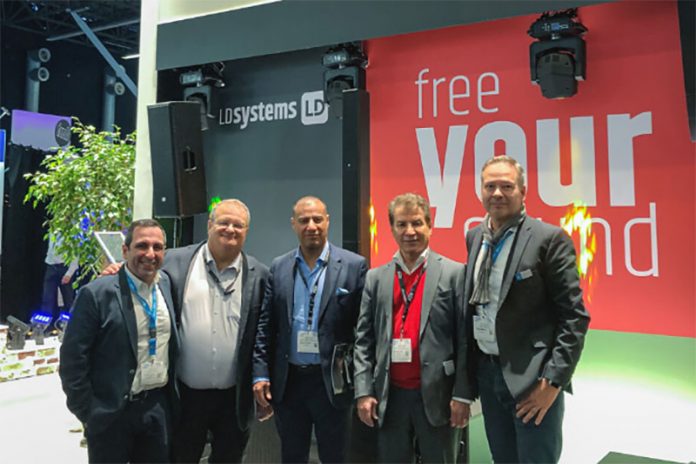 GSL Professional has been appointed as the Middle East and Africa distributor for the Adam Hall Group.
The exclusive sales partnership includes LD Systems' entire portfolio of pro audio brands. Besides selling LD Systems, GSL Professional has also been selling Cameo lighting technology products since 2019.
"We're happy to have found GSL Professional, one of the largest sales partners in the MEA region, to sell our LD Systems brand," Markus Jahnel, COO, Adam Hall, commented.
"GSL is one of the most renowned providers of event technology in the Middle East and, as the leading Cameo distributor in this region in 2019, has already proven in the past year that they can successfully position a brand on the market with their expertise and lots of enthusiasm. We're looking forward to LD Systems having a promising future in the MEA region with this exclusive collaboration."
Adrian Curtis, Managing Director of GSL Professional, added: "We are extremely excited about this new partnership, I am looking forward to building a strong business relationship with our new partners, and extending the business for Cameo and LD System through our vast channel partner network."