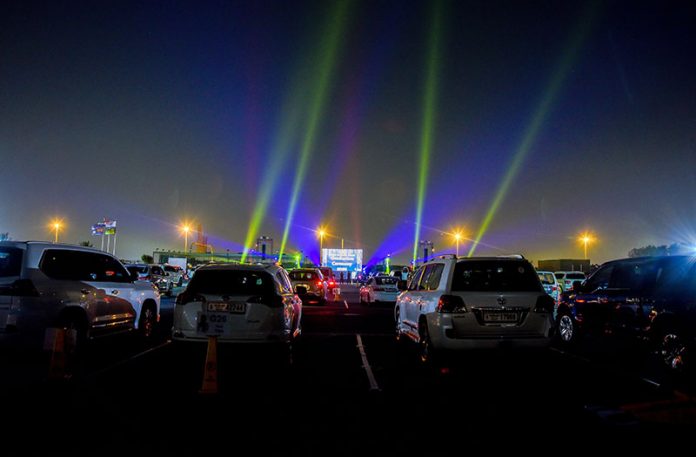 2020 has been a challenging year for all, but spare a thought for the Grade 12 students who are moving on to the next stage of their lives with a Virtual Graduation ceremony, no time to celebrate with their peers, or teachers alike… but not for the students at Australian International School Sharjah.
In partnership with the Sharjah Private Education Authority, Sharjah Police and 3DB Events, AIS hosted a Drive in Graduation Ceremony last week to celebrate the Class of 2020.
"Our clear objective is to return to work in a safe and positive manner, and this event with AIS was exactly that," Eddie Mulrainey, Managing Director of 3DB, commented. Recognising the significance of the event to the industry as a whole, he added: "Working with AIS on a fantastic initiative such as this was a real pleasure and the atmosphere on the night was something else."
The event, in line with the UAEs government COVID-19 regulations, was a tremendous success for everyone involved and brought the curtain down on Grade 12's journey with AIS in a truly memorable and iconic fashion. The ceremony that at times resembled a real party atmosphere as both the kids and parents honked their horns, danced to music and hung out the sun roofs in celebration.
Director of Community and Engagement at AIS, Bonita Milner, said: "A graduation is something that marks the end of a journey, a goodbye to old friends and teachers alike, and a hello to a new adventure. As a school we are extremely proud to give the kids such a well-deserved and memorable experience and would like to thank everyone who came together to make this possible."
Mulrainey concluded: "As is the case for many industries, the events industry has been hit hard by COVID-19, so it was great to be able to pull in some freelance support from our peers. Here's hoping to the safe a successful return of many events in the coming weeks and months."