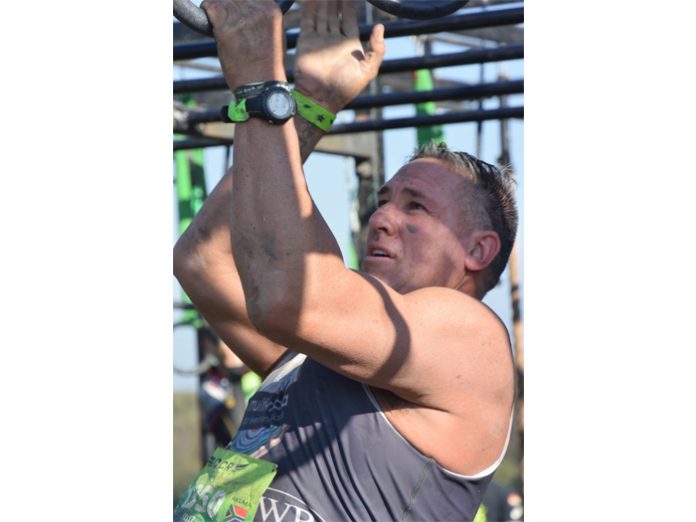 Multi-Media's Jason Fritz competed in OCR World Championships in the UK on 19-21 October. Having represented DWR Distribution and South Africa in the challenging obstacle course race, the industry insider gave his feedback.
What was your overall experience of the event?
First off, thank you so much to DWR for the sponsorship which meant a great deal to me. To take part on an international platform, with over 64 countries competing, was amazing. To race against the best in the world, to watch other athletes who inspire you to be better at your sport, and then, to be able to talk them and share tips, was mind blowing.
What was the toughest obstacle?
For me, being a big guy, running is always hard. I'm generally between 15-20kgs larger than most of the athletes (they are all skin and bone!). Where I do smash them, though, is on the heavy carries and pulls.
Did you make new friends?
The people I follow on Facebook and Instagram, I can now call friends. Over the three days you end up chatting in-between races to so many people from other countries.
What memory do you take with you?
No matter what country, religion, colour or background you come from, no matter what happens back home, everyone has the same struggles in life. But one thing is for sure, sport brings people closer together.
How did you do in the championship and would you like to participate again?
I completed all my races and was happy with my performance in total. I know my weak point, which was the running, and will work on this.
The combined effort of the South African Teams was amazing – we came in tenth overall in completion table of all races. Here is a breakdown:
My race results:
3km race with 56 obstacles – 130 out of 308 started
15km over 100 obstacles – here I hurt my ankle 800m into the race so pushed through the whole race limping and walking but finished just four minutes after the time cap for of 3 hours in order to get a world racking.
The team race comprised of three disciplines, running, strength and obstacles. This was an 8.5 km race, where each of the three team members was responsible for a discipline. I did the stretch leg, we came in 46 out of 108 teams overall.
Last words?
You are never too old to have fun or to try to compete in something you love to do. A healthy lifestyle is very important in today's stressed work environment.