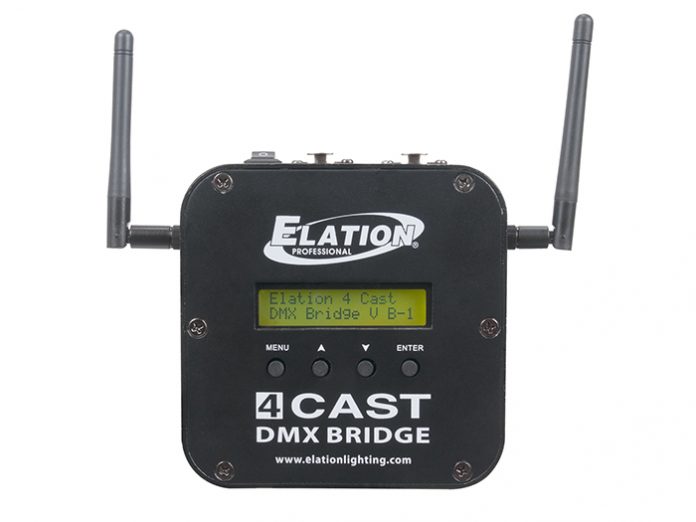 Elation Professional has unveiled the Elation Professional eCast, a stage lighting control app designed for use with small to medium-sized venues such as nightclubs, houses of worship or mobile events.
The Elation Professional eCast App is available from the App Store and requires an Elation Professional 4Cast DMX Bridge as the interface between lighting fixtures and an iOS device.
Easy to program, the Elation ProfessionaleCast App can control up to 576 lighting fixtures and up to 12 DMX universes (6144 lighting channels). The app includes an effects generator for movement, colour and flash effects and allows users to control individual channels of most intelligent lights for the creation of scenes, special effects and shows.
The Elation Professional eCast will work with any Art-Net or sACN node but must first be connected to at least one Elation Professional 4Cast DMX Bridge to unlock the outputs. Audio trigger and MIDI support are also included.
The Elation Professional 4Cast DMX Bridge is a compact 4-universe wireless device which seamlessly bridges WiFi, Art-Net, sACN, and Elation Professional E-FLY (Elation Professional's wireless DMX solution) signals to wirelessly control compatible DMX devices, a device for small production events, nightclubs, bars or any event or venue that requires hidden data cables.