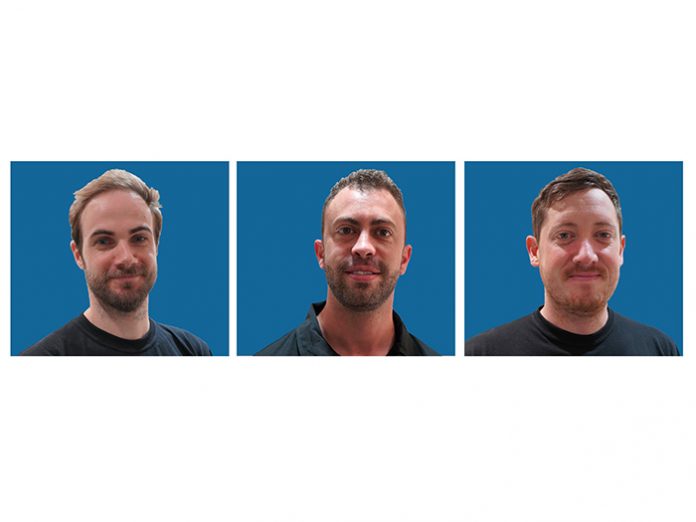 Creative Technology Middle East (CTME) has made three new appointments to its team in the Middle East.
CTME welcomes Chad Smith as the newly appointed Project Manager to our live events division. Chad has over 11 years of experience throughout the Middle East, Africa, Europe and Asia. He has extensive knowledge in technical design and production and is responsible for providing AV technical management across various events. Alongside managing a team of engineers, Chad has built strong relationships with worldwide clients, providing support, communication and problem-solving solutions. He has a diverse portfolio across corporate, sports, weddings, live entertainment, festivals, and large scale event spectaculars. He has worked on some of the most technically complex projects such as Diriyah Season, World Air Games, Amway ALS & NPF Business Forum in Singapore, UAE National Day and many of the first globally broadcast sporting events to take place in Saudi Arabia. Chad prides himself on delivering the right solution for his clients while ensuring exceptional events are delivered.
Smith commented: "It's an honour to be joining CT Middle East, and I am looking forward to working on the incredible projects we have lined up over the coming season."
Nick Fenton has recently joined CTME as a highly-skilled AV Project Manager with over 7 years of experience in the live events industry across the Middle East and South Africa. He is a qualified professional with a bachelor's degree in Business Management, a diploma in Audio Technology, and has a strong technical and audio background. Over the years, he has worked on various large-scale projects, such as Jazz Fest, Red Fest, Arab Hope Makers, World Economic Summit, Dubai Rugby Sevens and Atlantis New Years Eve events, to name a few. He has extensive technical design and production knowledge across all event disciplines and leads a team of engineers, successfully planning and executing projects to the highest standard.
Fenton adds: "Creative Technology are renowned for their attention to detail and high quality of work across all their projects, and I am excited to be part of the team."
Creative Technology would like to introduce Sam Connolly as the Head of Lighting for the Middle East region. With over 8 years of experience in the live events and the system integration industry, he brings a wealth of knowledge and skill to his role. Sam is responsible for the creative vision, strategy, and delivery of all technical lighting elements, providing technical guidance and practical solutions across a wide variety of projects. Over the years, he has planned and engineered many high-profile events and special projects, including the Special Olympics Opening and Closing Ceremony, AD Diriyah Inauguration, Burj Khalifa New Years Eve celebrations, Commemoration Day and multiple concerts and live event spectaculars, to name a few. Drawing on his diverse experience, Sam leads a team of lighting experts providing technical direction and management.
Connolly commented: "It is an honour to be part of this new and exciting growth at CTME as they expand and move into a full-service delivery. I am very much looking forward to seeing this new division of CT flourish. I think we can bring something new and exciting to the lighting market in the region."